Antalya Kemer 2023 (Discover the Hidden Gems of Kemer with The Best Guide)
Antalya Kemer is a seaside town located in the Antalya province of Turkey. We are known for its beautiful beaches, clear waters, and lush pine forests. The city is a popular tourist destination, especially during the summer when many visitors flock to the area to enjoy the warm weather and outdoor activities.
History of Antalya Kemer
The area's history dates back to ancient times, with the first settlements in the region dating back to the Hittite period. The Persians, Greeks, and Romans also ruled the area.
During the Byzantine period, the town was known as 'Kemera' and was an important center of trade and commerce. In the 13th century, the town came under the control of the Seljuk Turks and, later, the Ottoman Empire.
Today, Kemer is known for its beautiful beaches, crystal clear waters, lush pine forests, and rich history and culture. Visitors can still see the remains of the ancient Phaselis, located just a few kilometers from Kemer, and the remains of the old theater of the city.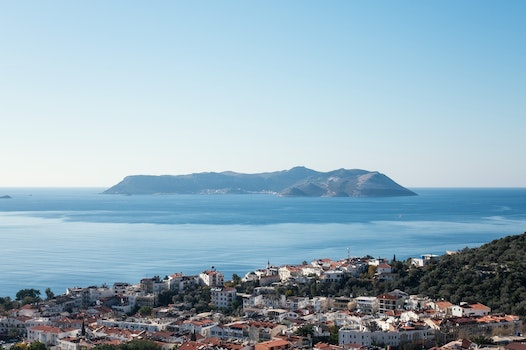 Kemer is a popular tourist destination that attracts visitors from all around the world. The town offers a variety of activities, from water sports and outdoor activities to cultural and historical tours, making it an ideal vacation spot for families, friends, and couples.
Places to Visit in Antalya Kemer
Some of the popular tourist attractions in Antalya Kemer include:
Beach: Kemer Beach is a long stretch of golden sand and clear blue waters, perfect for swimming, sunbathing, and water sports.
Marina: The Kemer Marina is a popular spot for boat trips and fishing excursions. Visitors can also admire the luxury yachts docked at the marina.
Castle: The Kemer Castle is a medieval fortress that dates back to the Byzantine period.
Botanical Garden: The Kemer Botanical Garden is home to various plants and flowers. Visitors can take a stroll through the garden and admire the beautiful scenery.
Nightlife: Kemer is known for its lively nightlife scene, with many bars, clubs, and restaurants.
Kemer can reach by bus, car, or flight; the nearest airport is Antalya airport, which is around 40km away from Kemer. Once you're in Kemer, it's easy to get around by public transportation such as buses, taxis, and dolmus (shared minibusses), which are frequent and cheap.
How to go to Antalya Kemer?
There are several ways to reach Kemer, a seaside town in Turkey's Antalya province. The closest airport to Kemer is Antalya International Airport, approximately 40 kilometers away. Visitors can take a taxi or bus from the airport to reach Kemer. Antalya Kemer connects well to other cities in Turkey by bus. Visitors can take a bus from cities such as Istanbul, Ankara, or Izmir to reach Kemer. Kemer locates on the main highway connecting Antalya to other regional towns, so you can easily access it by car.