Paragliding in Antalya 2023 (The Best Places for Paragliding)
You can experience unique moments with paragliding in Antalya. Antalya's Kas region is one of the most beautiful places for paragliding. In addition, Olympos Tahtali Mountain, located in the Kemer region, is also excellent. You can also paraglide in Alanya.
Paragliding in Antalya Kas
Antalya Kas region attracts thousands of local and foreign tourists annually with its unique nature, sun, and sea. You can do paragliding and many other outdoor activities in Antalya Kas. Paragliding in Antalya Kas, you can admire the magnificent view of the beautiful blue waters and green mountains of the Mediterranean at an altitude of a thousand meters.
The average flight time is 20-25 minutes, after which you can land at Kas port. The paragliding season in Kas starts in May and lasts until the end of November.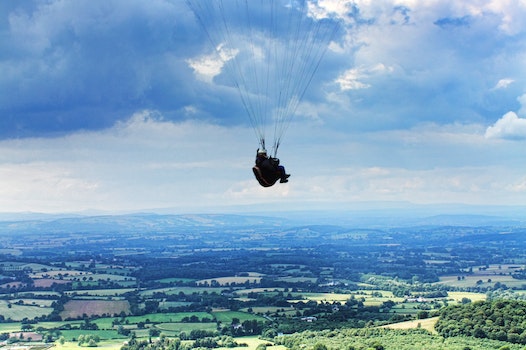 Paragliding in Antalya Kemer
One of the best places for paragliding in Antalya is Tahtali Mountain. It is close to the Kemer and Tekirova districts of Antalya. It locates on the Antalya Kemer coast, within the coastal Beydaglari National Park, at an altitude of 2365 meters above sea level.
With the Olympos cable car, you can climb Tahtali Mountain, one of the highest points of the Taurus Mountains. You can watch the most beautiful view of green and blue in Olympos with paragliding. Paragliding starts in Tahtali and ends at the coast of the Tekirova region.
Paragliding in Alanya
Another place for paragliding is Yassıtepe in Alanya. The height of the mountain is about 800 meters. After making a reservation and purchasing a ticket, you will go to the area where you will paraglide with a private vehicle.
After the experienced guides check that your jump clothes are suitable, you start training with the training pilots. After running 30-40 meters in the company of professional pilots, you jump and enjoy the descent from a height of 800 meters. After admiring the view of Alanya, you go down to Cleopatra Beach.
What is the best Paragliding in Antalya?
The best places for paragliding to Antalya are the regions of Kas, Kemer, and Alanya.