Antalya Turkey 2023 (The Best and Most Detailed Guide)
Antalya Turkey is the most famous resort in Turkey. Millions of tourists visit here every year.
The historical monuments, the mild climate, the availability of urban amenities and entertainment, and the beauty of local nature attract tourists.
Antalya Turkey History
Antalya Turkey is a city located on the Mediterranean coast of southwestern Turkey. This critical city has a rich and flamboyant history dating back to ancient civilizations.
The city was founded by the Attalid dynasty of Pergamon, who named it Attaleia after their king Attalos II. In the 2nd century BC, Attaleia became an important port and trading center for the region.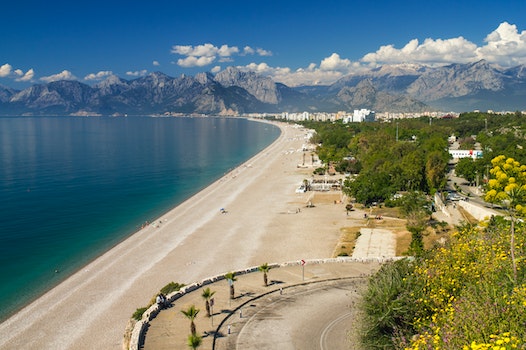 During the Roman period, Antalya became an important city in the province of Pamphylia and was known for its strategic location and natural harbor. The town was also home to several ancient landmarks, including the Hadrian's Gate and the Hidirlik Tower.
In the Middle Ages, Antalya was conquered by the Seljuk Turks and later became a part of the Ottoman Empire. The city underwent modernization and development in the 19th and early 20th centuries, becoming a popular destination for tourists worldwide.
Today, Antalya Turkey is a bustling city with a rich cultural heritage and a thriving tourism industry. It is known for its beautiful beaches, ancient ruins, and cultural landmarks and is a popular destination for travelers worldwide.
Where to Visit in Antalya?
Antalya has a rich cultural heritage and many exciting attractions to visit. Some of the top places to visit in Antalya include:
Kaleici: The Old Town of Antalya, also known as Kaleici, is a historic neighborhood filled with narrow streets, charming houses, and ancient landmarks. One of the most famous landmarks in Kaleici is Hadrian's Gate, a well-preserved Roman archway.
Konyaalti Beach: This famous beach is located on the Mediterranean coast and is known for its crystal clear waters and soft sand.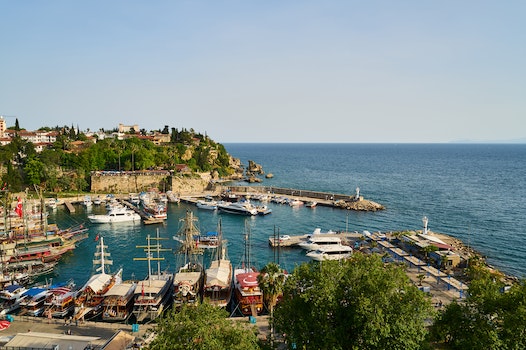 Antalya Museum: This museum is home to an extensive collection of artifacts and artworks from the region's long history, including ancient Greek and Roman statues, mosaic floors, and other ancient artifacts.
Duden Waterfall: This beautiful waterfall locates in the Duden National Park, just outside Antalya Turkey. The waterfall is a popular spot for hiking and picnicking.
Perge: This ancient city is located just outside Antalya and is home to several well-preserved ancient ruins, including a theater, a stadium, and a temple.
Aspendos: This ancient city is home to a well-preserved Roman theater still used for performances today. The theater is one of the best-preserved in the world and is a popular destination for tourists.
These are just a few of the many places to visit in Antalya. There are many other landmarks and attractions to explore in this beautiful city.
How do I get to Antalya?
Antalya Turkey can be reached by air, with the Antalya Airport as a central hub for flights to and from the city. The airport is located outside the city and serves several airlines, including Turkish Airlines and Pegasus Airlines. Antalya can also be reached by bus or car.
What is the weather like in Antalya?
Antalya is generally very hot in summer. This important city gets warm and rainy winters. Precisely, the city has a Mediterranean climate. The average temperature in Antalya ranges from around 20°C (68°F) in the winter to about 30°C (86°F) in the summer.
What is there to do in Antalya?
Antalya is home to several exciting attractions, including ancient landmarks, beautiful beaches, and a thriving cultural scene. Some popular activities in Antalya include swimming, sunbathing, water sports, hiking, and picnicking. The city is also home to several museums and cultural landmarks, including the Antalya Museum and the Kaleici Old Town.