Antalya Damlatas Cave 2023 (The Best Info)
Antalya Damlatas Cave locate in Alanya. It was discovered in 1948. The workers blew up the stones during the castle construction by placing dynamite. When they entered the cave, they came across many stalactites and stalagmites.
The cave has a length of 30 meters, an area of 200 square meters, and a depth of 15 meters. Antalya Damlatas Cave, under the influence of a record level of local and foreign tourists, is the tourism locomotive of Alanya. The number of visitors is increasing day by day.
Exciting Facts About Damlatas Cave
Experts think that the formation of Antalya Damlatas Cave began 15,000 years ago. This is a limestone cave. When it rains, chalky water flows from the ceiling of the cave. These waters formed stalactites over time due to the heat and humidity of the cave.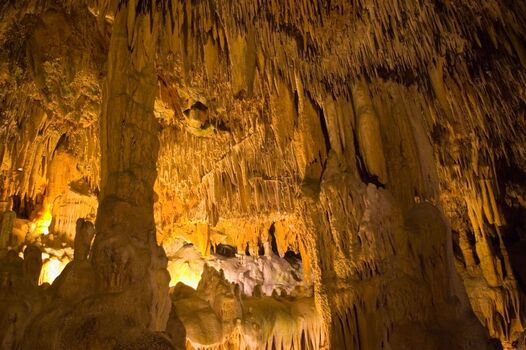 At the same time, as a result of the accumulation of drops on the ground, the sediments freeze to form stalagmites. We know that Antalya Damlatas Cave was created due to sea water eroding the rocks. Drops of water are constantly dripping from the stalactites onto the stones. Hence its name consists of the words drop and stone.
The air pressure is 760 mm, constant temperature is 22 degrees. The humidity level is 95%. The carbon dioxide, nitrogen, and oxygen it contains create suitable conditions for asthma patients. It's boiling and humid in this cave. When you breathe this air, you can feel your lungs filling up. Antalya Damlatas Cave has become one of the critical centers used to treat asthma patients.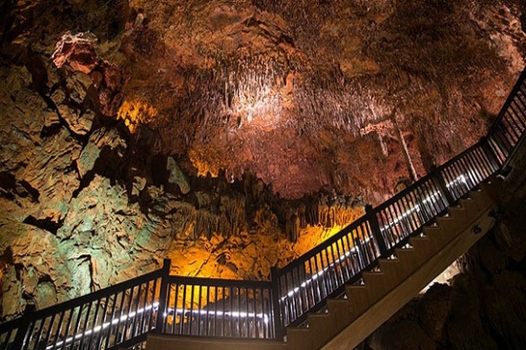 Subdued artificial lighting creates a mysterious atmosphere. There are wooden benches inside; you can relax by breathing the healing air. The cave isn't significant; there are two halls in it. The hall equips with stairs filled with small pebbles for easy movement. By visiting this place, you will touch the centuries-old history and feel the power of nature.
What are the Health Benefits of Damlatas Cave?
Damlatas Cave is famous for its health benefits. The humidity, temperature, and radon gas help heal respiratory ailments. In addition, cave water also benefits the rejuvenation and beautification of the skin.
How Much is the Damlatas Cave Entrance Fee?
Damlatas Cave entrance fee is 12.50 TL.