Antalya Side 2023 (Discover the Wonders of Side with the Ultimate Guide)
Antalya Side is a tourist resort located on the Mediterranean coast of Antalya Province in southwest Turkey. It is known for its long beaches, ancient ruins, and vibrant nightlife.
Some famous attractions in Side include the Roman theater, the Temple of Apollo, and the Side Museum. Besides its rich historical and cultural heritage, Side also offers a variety of water sports, shopping, and dining options.
History of Antalya Side
Side is a historical town whose roots go back to ancient times. It was founded as a Greek colony in the 7th century BC and later became an important trade and trade center under the Roman Empire.
People built many monumental structures during this time, including the Roman theater and the Temple of Apollo. The Side also played a role in many important historical events, including the wars between Rome and the Pergamon Kingdom. Despite being looted by Arab invaders in the 7th century AD, the town flourished and played an essential role in the region during the Ottoman Empire. Today, Side is a popular tourist destination attracting visitors from all over the world with its rich historical and cultural heritage.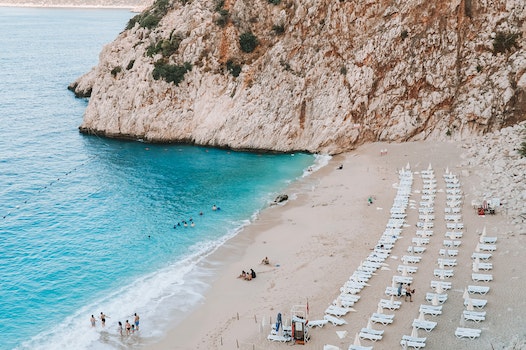 Places to Visit on Antalya Side
Check out the places to visit in Antalya Side:
Side Ancient City: This is one of Turkey's most beautiful ancient cities. The ancient city of Antalya Side was once one of the most important port cities on the Mediterranean coast.
Side Underwater Museum: Turkey's first underwater museum, the Underwater Museum in Side, is an excellent alternative for diving enthusiasts. The Underwater Museum in Side is one of the places that must be seen and experienced.
Manavgat Waterfall: The Manavgat waterfall, which springs from the cliffs about 5 meters high, draws attention with its color and turbulent flow. You can visit Manavgat waterfall at any time of the year.
Upside Down House: Located in Side, Upside Down House is a fun and unusual place 3 km from the center of Manavgat. An enjoyable address for those who want to challenge gravity. Household appliances and tools are upside down. You may get dizzy here, but you can be sure that you will have a lot of fun, especially with children.
Koprulu Canyon: This unique canyon locates approximately 70 km from Antalya Side, one of Turkey's longest canyons. Organize yourself a varied program. Choose your favorite sport.
Discovery Park: This park has various interactive and educational areas and is a must-see. This is a great vacation option for families with children of all ages. Here you can plunge into the world of dinosaurs of the Jurassic period.
Aspendos Theatre: This unique theater is the most magnificent building that has survived the ancient city of Aspendos. You will be under the influence of the acoustics preserved inside the building.
How to go to Side?
You can reach Antalya Side by several transportation methods. The nearest airport is Antalya International Airport, located approximately 60 km from the Side. From there, visitors can take a taxi, rent a car or take the shuttle bus to Side. In addition, intercity buses regularly connect Antalya and Side.