Antalya Archeology Museum 2023 (The Best Guide)
Antalya Archeology Museum dates back to 1919 when Italian troops occupied Antalya. Archaeologists came to Turkey with the army. They started digging quickly and wanted to take everything they found to Italy. However, the Turks managed to save the values thanks to the efforts of the last sultan's mentor.
Then the Antalya Museum emerged. The first building of the museum was a mosque. Then the number of exhibits increased so fast that there was not enough space left. The museum has been moved to an enormous mosque. Only in 1972 has the museum move to the building where it locates this day.
Antalya Archeology Museum History
Antalya Archeology Museum is an archeology museum located in Antalya. The museum was opened in 1922 and is where archaeological artifacts are found in the Antalya exhibit. The oldest work of the museum is the Korkut Ata Museum, which dates back to 2500 BC.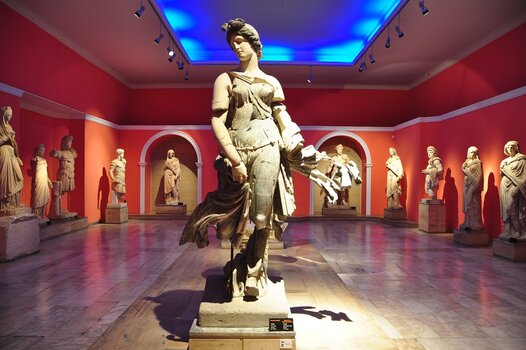 There are also works belonging to the Roman period, works belonging to the Byzantine period, functions belonging to the Seljuk period, and works belonging to the Ottoman period in the museum. The museum establishes to introduce the historical and cultural heritage of Antalya to visitors.
What to See in Antalya Museum?
Antalya Archeology Museum exhibits various archaeological artifacts found in and around Antalya. In the museum, ancient coins, mausoleum stelae, statues, ornaments, ceramics, and other archaeological finds exist. In addition, photography exhibitions and various events in the museum await visitors. Antalya Archeology Museum is ideal for those who love to discover Antalya's historical and cultural heritage.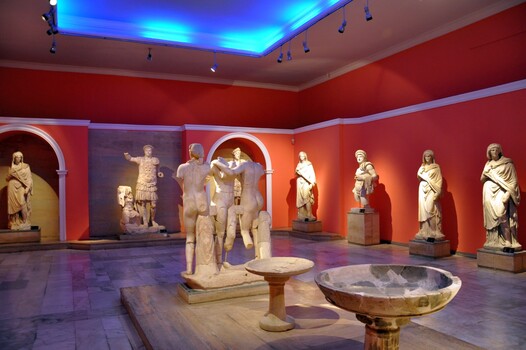 The museum has 13 rooms, including rooms with statues of emperors, gods, and participants in myths and legends. There are also rooms with dishes and utensils. There is an exciting hall with crypts, various stone facades, decorations, coins, and much more. Authorities found most exhibits in the nearest ancient cities, such as Perge, Olympos, Hierapolis, Aspendos, and others. There are also some exhibits on the street. There are also peacocks outside.
How to go to Antalya Archeology Museum?
Antalya Museum locates next to Ataturk Park. Buses like KC06, KL21, MC58, and others go to the museum. You can rent a car to see more views of Antalya.
How Much Is The Ticket Price?
Antalya Archeology Museum entrance price is 55 TL.