Exploring the Beauty and History of Hagia Irene Church Istanbul 2023
Hagia Irene Church Istanbul is a hidden gem in Turkey, often overlooked by visitors because of its famous neighbor, Hagia Sophia. However, this ancient church is as impressive and historically significant as its more famous counterpart. In this article, we will explore the beauty and history of Hagia Irene Church, one of Istanbul's oldest and most influential churches.
History of Hagia Irene Church
Hagia Irene Church Istanbul, also known as the Church of Holy Peace, was built by Emperor Constantine I in the 4th century. It was the first church built by the authorities in Constantinople and served as the main church of Byzantium until the construction of Hagia Sophia. People have used the Hagia Irene Church as a church, mosque, and museum for centuries, with a rich and fascinating history.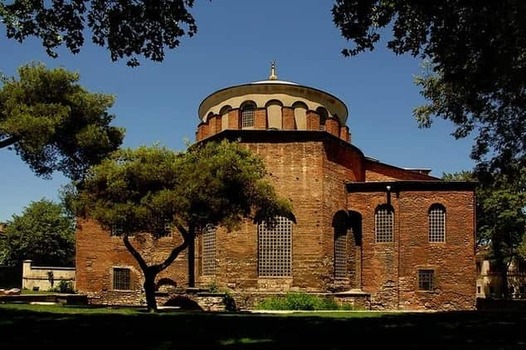 The architecture of the Hagia Irene Church Istanbul is also awe-inspiring. Hagia Irene Church has a simple and elegant architectural style that reflects its early Christian roots. The church has a rectangular plan with a nave, an apse, and a side nave. The interior adorns with beautiful frescoes and mosaics, most of which date to the 8th and 9th centuries. The church also has a beautiful courtyard with a marble fountain added during the Ottoman period.
Places to Visit in Hagia Irene Church Istanbul
One of the main attractions of Hagia Irene Church Istanbul is its beautiful interior, decorated with stunning frescoes and mosaics. Visitors can also admire the intricate details of the church's architecture, including its beautiful arches and columns. Also, the church hosts concerts and cultural events throughout the year, making it a vibrant and dynamic cultural center.
Hagia Irene Church Istanbul is a hidden gem worth visiting for anyone interested in Istanbul's history, architecture, and culture. Its rich history, stunning interior, and vibrant cultural events make it a must-see attraction for visitors to Istanbul. Don't miss the opportunity to explore this old and beautiful church!
How to Go to Hagia Irene Church?
Hagia Irene Church Istanbul is located in the first courtyard of Topkapi Palace, next to Hagia Sophia and Blue Mosque. The church is open to visitors every day except Mondays and Tuesdays. Visitors can purchase tickets at the entrance or as part of a museum pass with other nearby attractions.