8 Best Istanbul Parks to Enjoy
Istanbul parks welcome many tourists. Here you will find Istanbul's most visited and most beautiful groves, gardens, and parks suitable for great outdoor recreation. Here are the most popular Istanbul parks:
Istanbul Parks: Gulhane Park
Located between Sultanahmet and Eminonu, Gulhane Park is one of Istanbul's most beautiful parks for tourists and locals. The park covers a vast area. Beautiful gardens, trees, fountains, and outdoor cafes have impressive views of the Bosphorus.
Yildiz Park in Besiktas
Yildiz Park is one of Istanbul's most impressive and unique parks. It has many beautiful fountains, waterfalls, ponds, and charming gardens and trees.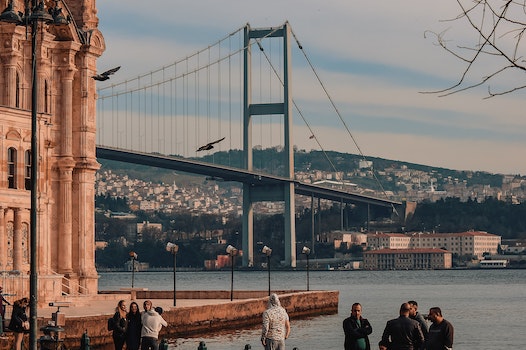 Emirgan Park
Emirgan Park is a historical city park located in Emirgan and covers an area of 325,000 square meters. The park has two ornamental ponds and more than a hundred trees, such as pine, cypress, fir, willow, and linden.
Ulus Park
Ulus Park locates on the hills near Besiktas. Ulus Park is well-preserved and has a magnificent panorama of the Bosphorus.
Fethi Pasha Park
Located on the Uskudar hills, this park is a great place to take a break and admire beautiful views of the city and the Bosphorus.
The park covers 16 hectares of green space and has a magnificent panorama.
Camlica Park
This park is excellent for recreation and tourism, located on the Asian side of Istanbul. Camlica park offers magnificent panoramic views of the city.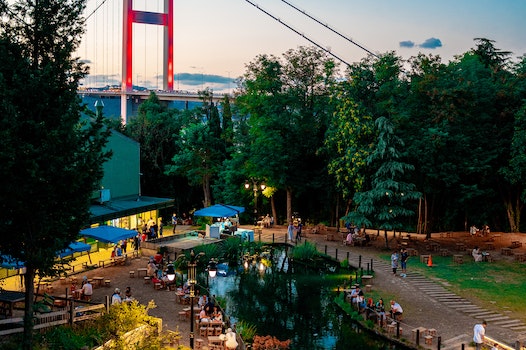 The hill on which this park locates is 265 meters above sea level. There are also many cafes and restaurants where you can enjoy the beautiful views.
Fenerbahce Romantic Park
Fenerbahce Romantic Park locates in the Fenerbahce peninsula, in the Fenerbahce district of Kadıkoy. The park is very popular with the locals of Istanbul and has beautiful indoor and outdoor areas.
Istanbul Tulip Festival
Istanbul Tulip Festival is held annually in the last three weeks of April. Tulip is an essential element in Turkish culture. This festival is stored in the city's most famous parks to celebrate spring and this fact.
In the festival, which is a free festival, visitors can enjoy the billions of 120 different types of tulips that bloom in April, as well as various cultural and artistic events held in Emirgan Park and Sultanahmet Square. There is also a tulip photography contest and the winner's award.
Which is the biggest park in Istanbul?
The biggest park in Istanbul is Gulhane Park. Gulhane Park is an 18.5-hectare park located west of the Historic Peninsula.
Are Istanbul's Parks Free?
Yes, most parks in Istanbul are free and open to visitors. However, some parks, especially touristy popular ones, can be visited for a fee.