New Mosque Istanbul 2023 (The Best Guide)
The New Mosque (Turkish name: Yeni Camii) in Istanbul is close to the Galata Bridge and a few meters from the Spice Bazaar.
Despite its name, it is about 400 years old as it was built between 1597 and 1663, respectively, by the mothers of sultans after a series of political, religious, and financial problems.
This imposing this essential mosque, where the Golden Horn is a luxurious audience, stands with its magnificent vaults and two minarets dominating the horizon. Its interior is also not far behind, with its magnificent stained glass windows made entirely of Iznik, gold, and marble tiles.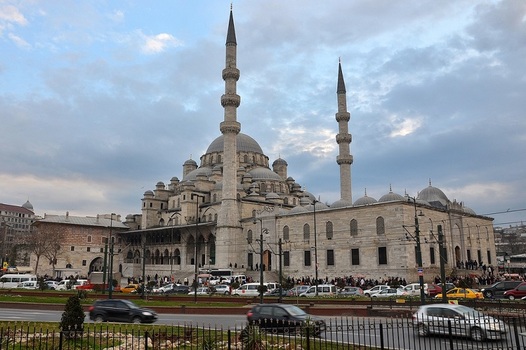 New Mosque History
The construction of the mosque was highly controversial. Since first starting at the request of Safiye Sultan, a favorite of Sultan Murad III, the janissaries didn't trust the sultan's growing power.
On the other hand, its location was in the heart of the Jewish quarter, and this community saw an attempt to impose Islamic culture here. However, merchants competing with the Jews in this respect eventually supported the project.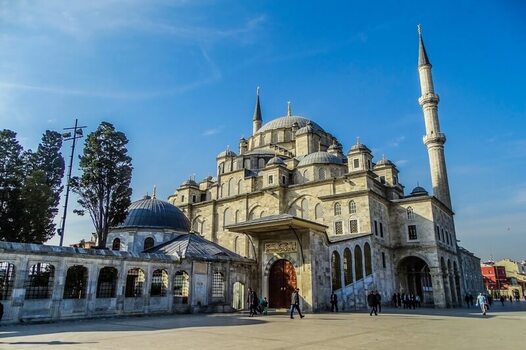 Also, with the said opposition, authorities reduced the tremendous economic cost of the project to the favorite harem after the sultan's death and his successor Ahmed I, abandoned the construction.
The slowly deteriorating mosque was affected by the fire in 1660. The year Sultan Mehmed's mother, Turhan Hadice, restarted the project and finally inaugurated the New Mosque in 1665.
How to get to New Mosque?
This vital mosque is a popular tourist destination in Istanbul. Depending on your location and preferences, you can use many different means of transportation to reach the New Mosque. Here are some options for getting the New Mosque:
·         On foot: If you are staying at a nearby hotel or in the historical district of Istanbul, you can walk to the this mosque. The mosque locates in the Eminonu district of Istanbul, which you can easily reach on foot from most parts of the city.
·         Public transport: Istanbul has an extensive public transport system, including buses, trams, metro, and ferries. To reach this mosque by public transport, you can take the tram to Eminonu station or the metro to Yenikapi station. It is a short walk from any of these stations to the New Mosque.
·         Taxi: If you prefer to take a taxi, you can either stop a taxi on the street or pre-book a car through a ridesharing app.
Is the New Mosque paid?
No, visiting the mosque is free. However, you should pay attention to the prayer times.