Hagia Sophia Mosque 2023 (The Best and Latest Information)
Many of those planning a touristic trip to Turkey, especially Istanbul, consider the facade of Hagia Sophia Mosque to be a famous sight of this city. Many see this crucial mosque as the symbol of Turkey. Located in the Sultanahmet district of Istanbul, the Hagia Sophia Mosque is among the most important, with its domes and high minarets. This mosque attracts tourists all year round.
Where is Hagia Sophia Mosque?
This indispensable mosque is located in Sultanahmet Square on the European side of Istanbul. It is situated in a busy touristic neighborhood close to hotels, shopping malls, and city attractions. The Blue Mosque is one of the most famous neighbors of this mosque.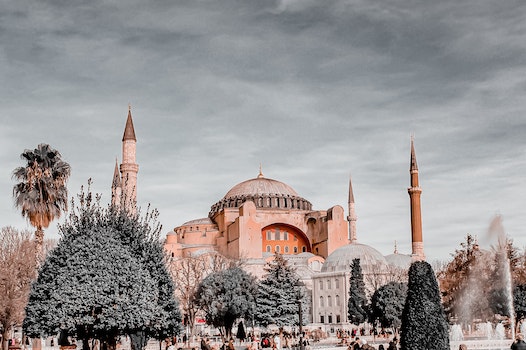 Also, Topkapi Palace, the first palace of Ottoman kings in Turkey, is a short distance from Hagia Sophia Mosque. You can use the following methods to reach the this vital mosque:
The closest tram stop to this mosque is Sultanahmet Station, which you can reach using the T1 line (Bagcilar-Kabatas).
From Taksim, take the cable car to Kabatas and then take the tram to Sultanahmet station.
If you stay in the Sultanahmet area, you can easily reach Hagia Sophia on foot.
Hagia Sophia History
Hagia Sophia was built by Justinian I between 532-537 in the old city center of Istanbul's historical peninsula. The building is a basilica planned patriarchal cathedral and became a mosque by Fatih Sultan Mehmet after the Ottomans took Istanbul in 1453.
After the Republic of Turkey was founded, authorities turned it into a museum on November 24, 1934. Finally, on July 10, 2020, it became a mosque again with the decision of the President.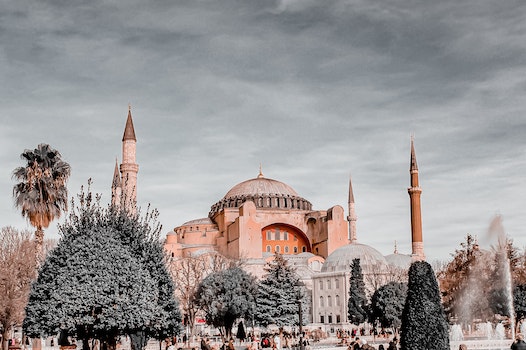 Hagia Sophia Mosque Visit Information
Consider the following when visiting Hagia Sophia Mosque:
Visiting this mosque is free.
You can see the this mosque 24 hours a day.
The best time to visit is Saturday to Thursday, from 9 to 12.
Pay attention to silence during daily prayers.
Visitors can't enter some parts of the mosque during Friday prayers.
It is possible to enter the mosque without shoes and to observe Islamic clothes.
Where is Hagia Sophia?
This mosque is located on the European side of Istanbul, and the Sultanahmet district.
What are the Hagia Sophia Visiting Hours?
You can visit the this essential mosque 24 hours a day.
What is the Hagia Sophia Ticket Price?
This mosque is free to visit.