Basilica Cistern 2023 (The Best and New Guide)
The Basilica Cistern is a historic underground water storage system in Istanbul, Turkey. It was built in the 6th century during the reign of Byzantine Emperor Justinian I to provide water to the city's residents.
The cistern is known for its vast size and architectural features, including its 336 marble columns arranged in 12 rows. The cistern locates beneath the former basilica of Hagia Sophia, one of the most important buildings in the Byzantine Empire. It is a popular tourist attraction in Istanbul, allowing visitors to explore its underground corridors and learn about its history.
Basilica Cistern History
The Greeks built the Basilica Cistern in the 4th century, where the Hagia Sophia Basilica once stood. Its construction continued until 532. It was built under a large square called the Stoa Basilica, from which it takes its name.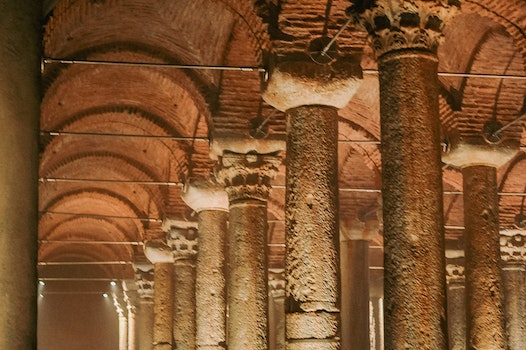 This unique Istanbul attraction has kept within it the reserves of clean drinking water that the city needs in the event of a drought or military action. The volumes of the reservoir are huge. The cistern once held up to 100,000 tons of water and was the primary source of life-giving moisture for the central part of the city and for the Emperor. Later, when the Turkish sultan came to power, authorities took water from the building to irrigate the Topkapi gardens.
Basilica Cistern Features
The scale of the unique design is challenging to overestimate. Now we only see the first level of the cistern, but actually, the building consists of three floors. It also assumes that the Basilica Cistern, Theodosius Cistern, and Philoxenus Cistern connect. It was a natural underground plumbing system.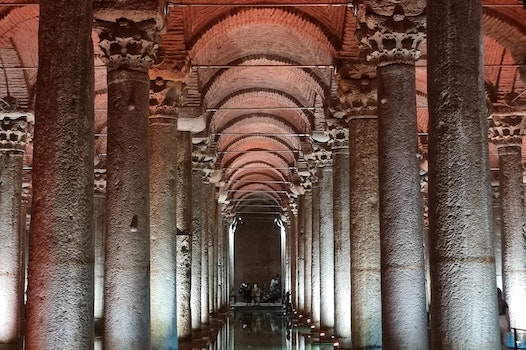 This vital cistern is an underground structure 145 meters long and 65 meters wide. Its ceiling supports by 12 rows of columns, each with 28 columns. So there are 336 in total. Thanks to so many columns, when you enter the room, it seems like you are in some castle. For this reason, this place is sometimes called Sunken Palace. A 4-meter-thick brick wall was built around the building and covered with a special waterproofing paste.
How To Get To The Basilica Cistern?
The Basilica Cistern locate in the historical district of Sultanahmet. It's easy to find. There are signs in the area indicating which direction to go. You can visit the cistern until the Sultanahmet stop with the T1 tram. You can see many historical places in Sultanahmet on the same day. It will take you about 1 hour to visit the cistern.
How much is the Basilica Cistern ticket?
The entrance fee to the Basilica Cistern for adults is 190 TL.