5 Best Places for Shopping in Istanbul (2023)
You can discover great places to shopping in Istanbul. Istanbul is the mall for those who want to splurge on the go. Whether you're looking for designer fashion or traditional items like antiques, rugs, and jewelry, Istanbul has everything in the shopping scene.
The city is a shopper's paradise, with many bazaars and shopping venues offering various specials, including discounted prices. Here are the 5 best places for shopping in Istanbul!
Best Place for Shopping in Istanbul: Grand Bazaar
The best place for shopping in Istanbul is undoubtedly the Grand Bazaar. The history of the Grand Bazaar, one of the world's largest and oldest commercial bazaars, dates back to the 15th century. Just a 10-minute walk from the iconic Blue Mosque (Sultanahmet Mosque), the bustling Bazaar has it all. There are more than 4,000 stores with everything from traditional Turkish rugs, antiques, textiles, jewelry, and ceramics to fake designer handbags.
Get ready to get lost for hours among the colorful lanterns and the seductive smell of Turkish coffee in the corridors. Remember that enthusiastic traders constantly invite potential customers into their stores, and bargaining for the best deal is a necessary ritual when shopping here.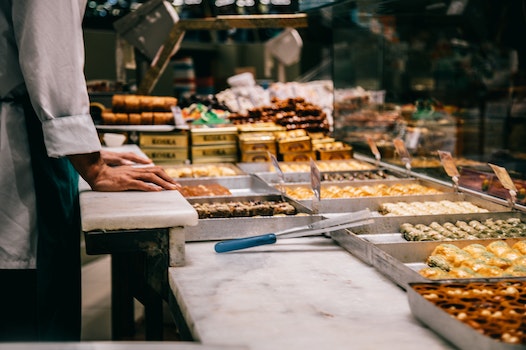 Spice Bazaar
Spice Bazaar is an equally historic and famous covered bazaar that offers a fantastic selection of delights, including Turkish delights, spices, dried fruits, and tea. You can choose this place for shopping in Istanbul.
Located in historical Eminonu, the colorful and lively Bazaar is full of fresh food stalls. Although much smaller than the Grand Bazaar, many delicious souvenirs are waiting to discover here.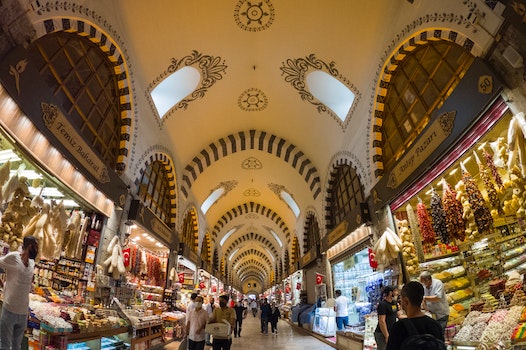 Old Book Bazaar
For shopping in Istanbul, stop by the Old Book Bazaar (Sahaflar Carsisi). There are rare books such as Ottoman manuscripts and maps in the historical Old Book Bazaar, located in the courtyard between the Grand Bazaar and Beyazit Mosque. It will also impress book lovers with its stalls filled with new and second-hand books.
Cukurcuma
For those looking for quality antiques, Cukurcuma's nostalgic area is a must-see. Just behind Istiklal Avenue and a part of the decent Cihangir district, the winding streets of Cukurcuma are full of antique and vintage shops. Shop here for stylish second-hand clothing, Ottoman-style furniture, and collectibles with stories to tell.
Ferikoy Antique Market
The lively Bomonti flea market, set up every Sunday in the Ferikoy district, has around 200 stalls filled with equipment such as old records, porcelain sets, analog cameras, typewriters, clothes, and books. This Antique Market is one of the best places for shopping in Istanbul. This eccentric market is open from early morning until late evening and entertains vintage lovers of all ages.
Where Should I Go Shopping in Istanbul?
The best places to go shopping in Istanbul are the Grand Bazaar, Spice Bazaar, Old Book Bazaar, and shopping centers.
Which Part of Turkey is Best for Shopping?
The best region for shopping in Turkey is undoubtedly Istanbul, located in the Marmara Region.
Is Istanbul Good for Clothes Shopping?
Istanbul is Turkey's most prominent and best fashion capital. Istanbul is the best destination for clothes shopping. Undoubtedly, you can find all the clothes you are looking for in Istanbul.
Are Luxury Brands Cheaper in Istanbul?
Istanbul is much cheaper than other cities or countries, even for original products that can import luxury products from abroad. You can buy luxury products for almost half the price in Istanbul.