Street Food in Istanbul 2023 (8 Best Street Food)
Street food in Istanbul is highly delicious. It would be an unforgivable mistake to come to Istanbul and not taste traditional street food. The delicious aroma of roasted chestnuts and the most delicate local sweets will not let you pass by. We listed street food in Istanbul; keep reading!
Street Food in Istanbul: What to Try?
Here is our list of street food in Istanbul:
Roasted Chestnuts and Corn
Roasted chestnuts are another gastronomic delight of Istanbul, which has long become the symbol of this great city. When it comes to street food in Istanbul, chestnut comes to mind. They sell them on the streets, from cars, along with the roasted corn. The breathtaking aroma of chestnuts cannot be confused with anything else.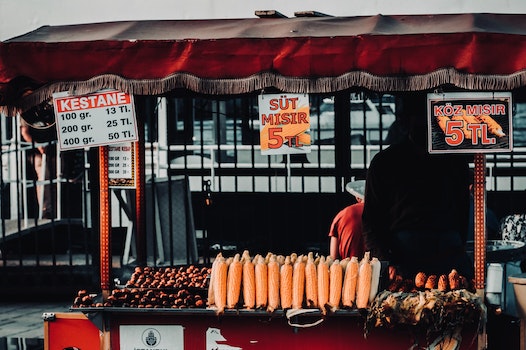 Turkish Tea
One of the main symbols of Turkish hospitality is its famous tea. Don't miss the tea for street food in Istanbul! The offer to taste this drink has a special meaning. Turks want to express their sincere respect and wish for health and longevity by offering tea to their guests.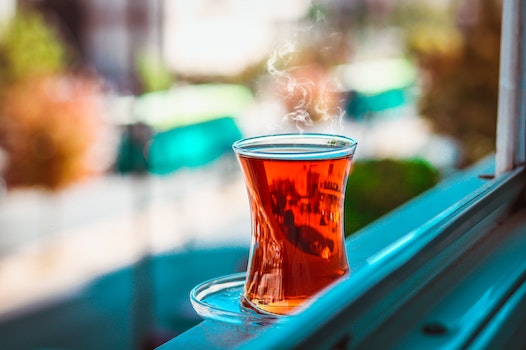 Ice Cream
You can taste a traditional dessert in Istanbul and many holiday resorts in Turkey. It is a unique choice for street food in Istanbul.
Street Desserts
Street desserts are indispensable in Istanbul. It would be best if you chose this for street food in Istanbul. You can eat it with a fork or with a skewer.
Turkish Borek
Turkish Borek is another traditional Turkish delicacy and ranks first among street food in Istanbul. It is based on puff pastry, in which a wide variety of fillings wrap. Turkish Borek is made in every district of Istanbul and is cooked in its way almost everywhere. The most popular fillings are meat, spinach, cheese, and potatoes.
Turkish Fish Sandwich (Balik Ekmek)
When it comes to street food in Istanbul, fish, and bread are in the first place. Absolutely all Turks love this dish. Not to mention the tourists who eat this affordable street fast food in large quantities every day! You can taste Eminonu, the most delicious Turkish fish sandwich, next to the ferry port. When you move towards the west of Galata Bridge, you can find many places that offer this taste.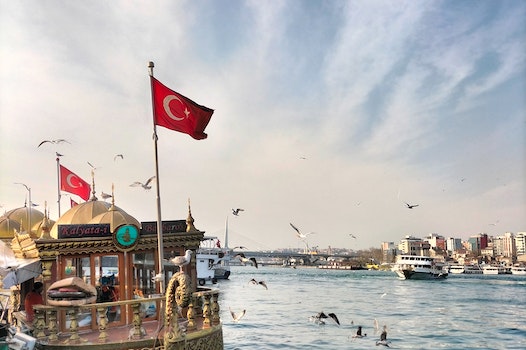 Stuffed Mussels (Midye Dolma)
Although Istanbul is rich in seafood, it is almost impossible to find mussels in their pure form here. As a rule, they are served to the table tightly stuffed with rice, peanuts, and spices. This traditional Turkish dish is called stuffed mussels. Stuffed mussels also do on the streets, especially in the evenings. Food has a distinctive spicy-spicy taste. For a better opening, it recommends sprinkling seafood with lemon juice.
Doner Kebab
You should definitely try the Doner Kebab, one of the street foods in Istanbul. This is a traditional Turkish dish created for real meat eaters. The word is based on layers of chicken, beef, or lamb fried on a vertical skewer flavored with aromatic spices. When the meat base cook, it is wrapped in thin pita bread and sprinkled with herbs. It is also customary to add tomatoes, onions, peppers, and lettuce to the snack. The result is a juicy, tasty dish that will save you from hunger for a long time.
Where is the Best Street Food in Istanbul?
The best street food in Istanbul finds in Istiklal Avenue, Taksim, Kadikoy, and Eminonu.
What is the Most Popular Food in Istanbul?
The most popular foods in Istanbul are Turkish simit, Doner Kebab, stuffed mussels, fish sandwich, and street desserts.
Is Street Food Cheap in Istanbul?
Street food is very cheap in Istanbul. Street food is almost half the price compared to restaurants.