Suleymaniye Mosque (Most Comprehensive Content in 2023)
The Suleymaniye Mosque (Suleymaniye Camii in Turkish) is the largest and most famous mosque among tourists in Istanbul, accommodating 5000 people at a time. The structure, which survived the 1989 earthquake, is entirely undamaged. The Suleymaniye Mosque in Istanbul is also fascinating because there are the tombs of Suleiman the Magnificent and his wife, Roksolana (Hurrem Sultan).
Suleymaniye locates on the third city hill above the Golden Horn. From here you can enjoy the beautiful view of the city and the Bosphorus.
Suleymaniye Mosque History
Mimar Sinan built this mosque by order of the 10th Ottoman Sultan Suleiman the Magnificent. Construction started in 1550 and lasted seven years. The architect of this essential mosque is Mimar Sinan, whose name goes down in history as 'the architect who doesn't need architectural planning.'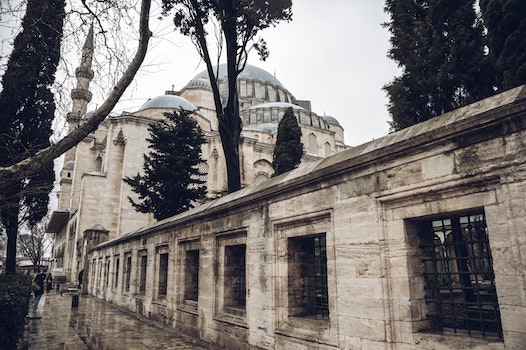 There is a legend that Sinan was honored to hold the golden key of the door at the opening of this crucial mosque. The mosque still stands despite the fire in Istanbul over the years and the severe earthquakes of magnitude 7. The stability of the building lies in its unique foundation design, which was then filled with water.
What are the Features of the Mosque?
A mosque was built in the middle of the garden, a courtyard in front of the facade, and in the yard; not only the sultan and his wife but also their daughter Mihrimah, other sultans, and their favorite concubines were buried here.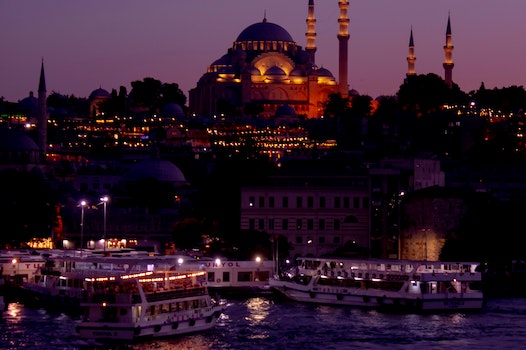 Authorities built a school (madrasah) resembling a separate town around the garden. The madrasah surrounds the entire architectural ensemble of the mosque. On the complex's south side, small fountains use for washing before prayer.
How to Go to Suleymaniye Mosque?
Bus lines such as 28, 28T, 30D, 399C, 47E, 66, 93, and 93T pass near the mosque to go to this mosque. With these bus lines, you can easily reach the Suleymaniye Mosque. Apart from this, this mosque can reach by Metro M2 and Marmaray. In addition, those who will come from the Anatolian Side and will use the ferry services can get to the Suleymaniye Mosque by an 11-minute walk from the Eminonu ferry port.
Is Suleymaniye Mosque Free?
Entry to the Suleymaniye Mosque is free. However, the entrance to the museums and historical places inside the mosque pay.
Is It Worth Going To The Suleymaniye Mosque?
The Suleymaniye Mosque is a tourist attraction, considered one of Istanbul's largest and most beautiful mosques. The mosque was built by Mimar Sinan in the 16th century and is the largest mosque in the country. The mosque and its museum and historical sites offer visitors a fascinating experience. If you are in Istanbul and like to visit historical places, it might be a good idea to go to the Suleymaniye Mosque. You can enjoy the beautiful architecture of the mosque, the historical artifacts inside, and the view of Istanbul.