Spice Bazaar Istanbul 2023 (The Best Guide)
The historical Spice Bazaar, also known as the spice market, is a colorful and mystical indoor spice market with spice stalls in the historical center of Istanbul, on the coast of Eminonu, next to the New Mosque. It is also one of the most popular covered bazaars in the world, along with the famous Grand Bazaar. The best guide for the this vital bazaar, we explained it clearly!
What Should You Buy in the Spice Bazaar? What Should You See?
This bazaar is located in a building built by the wealthy of the time in 1660. It got its name from the arrival of trade goods from India and the Far East via Egypt by caravans during the Ottoman period.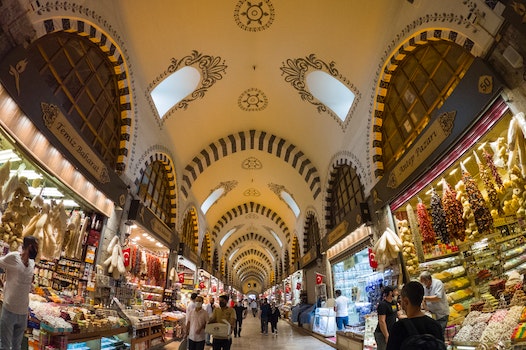 The Spice Bazaar consists of covered streets with a hundred shops and two restaurants along the doorstep.
In the bazaar, you can find all kinds of herbs and spices, various dishes, and ingredients for making Turkish delight and Turkish coffee. You can buy such products. You can see the historical textures by visiting the shops.
How to Go to the Bazaar?
This bazaar is located in Fatih's Eminonu district, opposite the Eminonu ferry port, next to the New Mosque. The easiest way to reach Eminonu is the T1 tram line: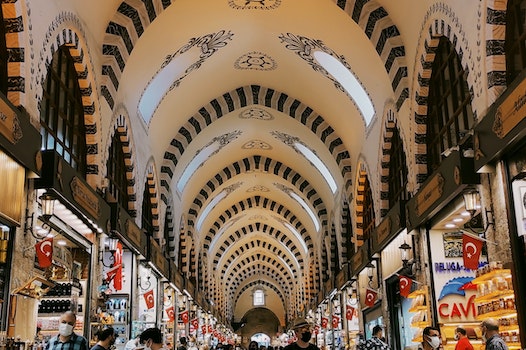 The closest tram stop is Eminonu.
From Taksim, take the funicular to Kabatas or the funicular to Karakoy, then take the tram.
You can reach Eminonu from the Asian side by taking the public ferry and from there to the Grand Bazaar by taking the tram.
What Hours is the Spice Bazaar Open?
This bazaar is open daily between 09:00 – 21:00 (11:00 – 19:00 on Sundays). It is closed on national holidays.
Is Spice Bazaar Free?
Admission to the this bazaar is free.
Is Spice Bazaar Worth Visiting?
You should definitely see this bazaar and the shops in it. This is a historical shopping place in Istanbul.
Is the Spice Bazaar the Same As the Grand Bazaar?
Spice and Grand Bazaar are entirely different. In the Spice Bazaar, there are products such as spices in general. There are clothes, many other souvenirs, and herbs in the Grand Bazaar.