Dolmabahce Palace (The Best Info in 2023)
Dolmabahce Palace in Istanbul is a symbol of the rise and fall of the Ottoman Empire. Nothing more majestic, magnificent, and majestic exists in the world. Spacious spaces, rich materials, luxurious decoration, and everything bore witness to Turkey's former power and greatness in the 19th century.
Dolmabahce Palace: Architectural Features
Ottoman Sultan Abdulmecid wished his palace would be built in the Baroque style, considered the royal style at that time. Now the Dolmabahce Palace in Istanbul surprises us with its unprecedented architectural splendor.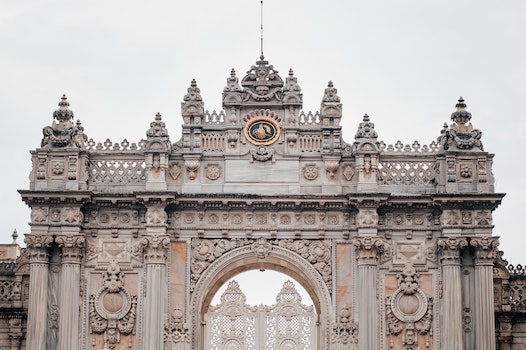 The palace complex covers an area of 110 thousand square meters. The complex includes many buildings: A mosque, harem, library, clock tower, etc.
Baroque style doesn't fit well with the cultural heritage of the east, so the uniqueness of this attraction in Turkey surprises everyone.
Istanbul Dolmabahce Palace: Interior Decoration
There are also some surprising things inside the palace that have become a reflection of history:
More than 14 tons of gold were needed to decorate the inside of the palace.
The total cost of construction materials is 5 million gold.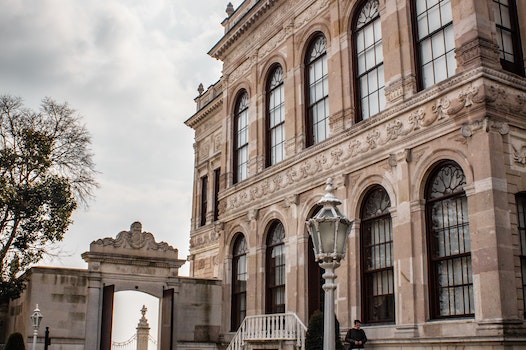 There is a five-ton Bohemian glass chandelier gifted to the Sultan by Queen Victoria.
There is a collection of paintings by Aivazovsky, made by order of the Sultan.
All palace clocks show the same time. This is the time Ataturk died at 9:05.
The extraordinary Dolmabahce Palace in Istanbul is so majestic that it can rightfully compete with the most beautiful palaces in Europe in the execution of the plan. If you are interested in courts, we recommend seeing the magnificent Topkapi Palace once in Istanbul.
How much is the entrance fee to Dolmabahce?
The entrance fee to Dolmabahce Palace is 90 TL.
Which is better Topkapi or Dolmabahce?
It is tough to say which is better between Topkapi and Dolmabahce. Because it's a matter of personal preference, both are historical buildings of rich cultural and architectural significance, offering visitors unique experiences. Topkapi Palace, the primary residence of the Ottoman sultans for nearly 400 years, is known for its intricate architecture and valuable artifact collections. Dolmabahce, built in the 19th century, is known for its striking design and crystal chandeliers. Whether one is better will ultimately depend on the individual's interests and preferences.
Is Dolmabahce Palace worth seeing?
Dolmabahce Palace is a historical landmark with rich cultural and architectural significance, and many people may find it worth seeing. Built-in the 19th century, the palace is known for its opulent design and crystal chandeliers, and it offers a unique glimpse into the lavish lifestyle of the Ottoman sultans. The court also houses several vital artifacts and artworks and offers a variety of tours and exhibitions for visitors to enjoy. If you are interested in history, architecture, or art, then Dolmabahce may be worth seeing.