Maiden's Tower 2023 (The Best and New Information)
The Maiden's Tower is one of the oldest symbols of Istanbul. It surrounds by mystery and locates in the middle of the sea, in a rocky area very close to the shore. The light from the lighthouse illuminates Istanbul's harbor and adds extra beauty and charm to the idyllic setting of the Bosphorus at night. A must for romantic trips to Istanbul is the Maiden's Tower.
Maiden's Tower History
It documents that in 1110, Emperor Alexios I Komnenos built a wooden tower connected to another building on the European coast of Constantinople by an iron chain on today's Maiden's Tower. The tower in question was also connected to the Asian shores by a wall, and we can still see its remains today.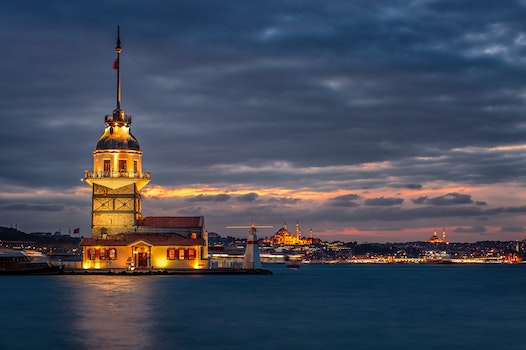 This structure was destroyed in an earthquake in 1509 and caught fire in 1721 after authorities rebuilt it. Since 1829, people have used it as a quarantine hospital, a customs building, a nursing home for Turkish officers, a radio station, and barracks. Authorities reinforced the construction with a steel structure after the 1999 earthquake to prevent damage.
Currently, the highest part of the Maiden's Tower in Istanbul has a distinctive cafeteria and a restaurant on the first floor with a magnificent view of the old Constantinople skyline. There is also a gift shop. Visiting the tower after arriving by ferry is a worthwhile plan on a tourist trip to Istanbul. You can also enjoy an incredible 360-degree view of the city from the building.
Legends
There are many legends about the origin of the Maiden's Tower in Istanbul. There are the most famous accounts of an emperor with a beloved daughter who predicted that he would die of a snake at the age of 18 by an oracle. The Emperor had this tower built in the middle of the Bosphorus to prevent the prophecy and for his daughter to stay there safely.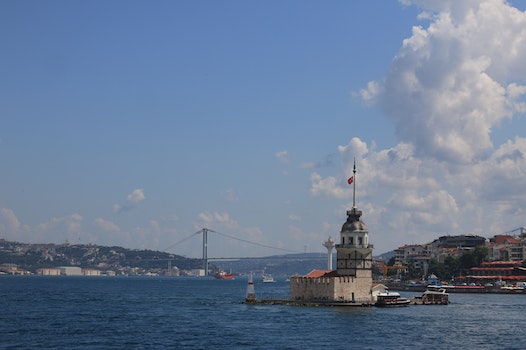 However, while celebrating his full coming of age, the Emperor gave him a basket full of exotic fruits to celebrate his ability to break the prophecy. However, while taking the basket, a small snake hiding among the fruits attacked the princess, and the princess died in her father's arms.
What Hours Is The Maiden's Tower Open?
Maiden's Tower is open every day between 09:00 – 19:00.
How much is the entrance fee to the Maiden's Tower?
The entrance fee for adults is 60 TL.