Istanbul Museum Card 2023 (The Most Detailed and best Information)
The Istanbul Museum Card (Museum Pass Istanbul) is a single ticket in the form of a plastic card that allows you to save money when visiting Istanbul's most famous museums.
You can only visit each museum once, so if you try to go through the turnstile again, the card will not work. This means you should have two such cards if you go with one. This card works like a regular card on a subway or bus. You slide it towards a reader and pass through the turnstile to the museum.
A huge plus of the Istanbul Museum Pass is that you no longer have to wait in line for tickets to the next museum after purchasing it. This is convenient because, for example, waiting at the Topkapi Palace box office can take a lot of time.
The disadvantage of the Istanbul Museum Card is that it doesn't work in some fascinating museums. For example, you can't go to the Basilica Cistern and Dolmabahce Palace from here. But still, we strongly recommend you visit these places.
Children under 12 can enter most museums in Istanbul free, so you don't need to buy a museum card.
Where to Buy Museum Card?
You can buy the Istanbul Museum Card at the box office of almost any museum you can go to for free with such a card. Only the Turkish lira accepts payment. You can also pay for your shopping with a credit card.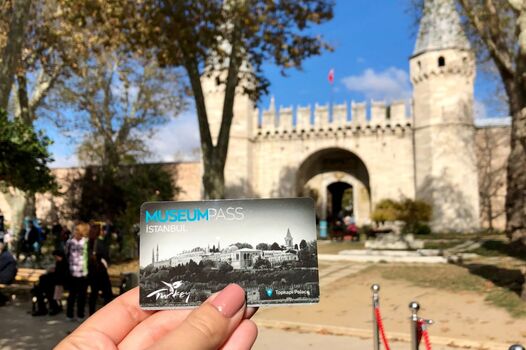 Since the Museum Card is personal, your passport will be required when purchasing. Your name will be written on the back of the card. Remember that the card is valid for five days (120 hours) from the moment you first visit the museum.
What are Istanbul Museum Card Sales Points?
Check out the Istanbul Museum Card sales points: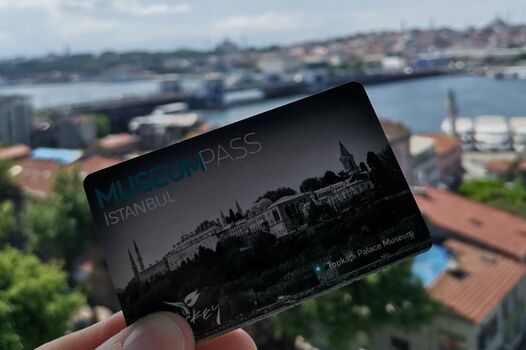 Hagia Sophia ticket office
Topkapi Palace ticket office
Istanbul Archeology Museum ticket office
Turkish and Islamic Arts Museum ticket office
Mosaic Museum box office
Museum of Islamic Science and Technology History
Chora Museum cashier
The safe of the Rumeli Fortress
Does It Make Sense to Buy an Istanbul Museum Card?
If you have come for at least 3-4 days, it makes sense to buy the Istanbul Museum Card. Then you will have time to see many museums from the list of free museums on the map.
Is Istanbul Museum Card Worth it?
The card pays off when you visit even the most iconic places in Istanbul: Topkapi Palace, and the Archaeological Museum.
Is Istanbul Museum Card Advantageous?
This card makes it possible to not wait in line at the box office, which is very convenient. Head straight to the turnstiles, insert your card, and enter the museum.
Is Istanbul Museum Card Saving?
Museum Card allows you to save money.