Grand Bazaar Istanbul 2023 (The Best Guide)
The Grand Bazaar Istanbul is a unique space in Istanbul. If, as a traveler, you are interested in shopping and grand shopping, then you have only one way; Stop by Turkey, Istanbul, and the Grand Bazaar!
This is a market for absolutely everything. It is so big that many even need a rest after visiting the Grand Bazaar Istanbul. Skipping over 100 thousand m² is no joke. This is the total area of ​​this unique object that tourists worldwide consider their duty to visit.
History of the Grand Bazaar Istanbul
Grand Bazaar Istanbul covers 66 streets and has more than 4 thousand different shops. There are always customers in each, as visitors and locals alike flock here every day. Residences, mosques, a school, dozens of restaurants and cafes, more than 2,000 different workshops, and even a cemetery are also part of the Grand Bazaar Istanbul.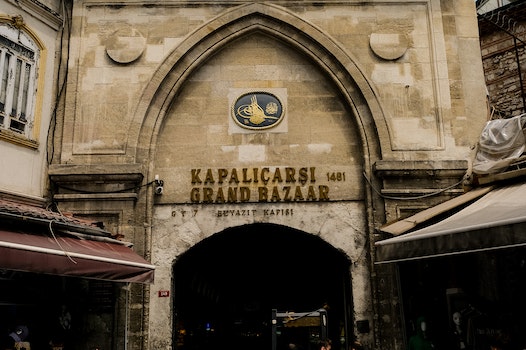 This market can be considered a legacy of the Ottoman period. To explain the presence of some unusual objects in the bazaar, it is necessary to remember that the Grand Bazaar was where enslaved people were sold until the middle of the 19th century.
However, it would be wrong to talk about the originality of the existing buildings of the Grand Bazaar because it survived several fires and underwent a large-scale reconstruction after the 1894 earthquake.
What can You Buy in the Grand Bazaar Istanbul?
There may be nothing that you cannot buy in this vast bazaar. When you come here, you immediately feel the spirit of the old East. However, without a plan of action and an understanding how to navigate, it's easy to get lost here. You can enter any store you want by examining everything one after the other.
The vendors here are welcoming; most will offer tea or coffee. They will ask where you come from and what language suits you to communicate. The versatile option is in English, but it would be great if you knew a dozen words in Turkish. Even if you don't buy anything, the merchants will not be offended; if you wish, they will provide you with a business card with all the necessary information to come here again.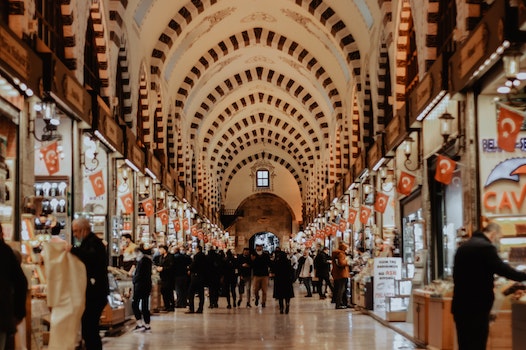 The range of products in the Grand Bazaar Istanbul is dizzying. Millions of items include clothes, scarves, hats, gold, silver, hookahs, carpets, and unique oil lamps. There is also a wide variety of foods and spices. So shopping in Istanbul's Grand Bazaar is both exciting and rewarding.
Valuable Tips for the Grand Bazaar Istanbul
You should bargain for the Grand Bazaar Istanbul. Experienced buyers know that the cost of goods here at least doubles. Therefore, you can safely bid half of what they want for the product you like.
It makes sense to buy goods in small quantities. When you accept a unit, you consistently overpay, and when you buy at least 3-5 units of something, you get a significant discount.
Turkish lira is better to pay for foreign currency purchases as the exchange rate is unstable.
Expensive items such as carpets or antiques are priced in dollars. To exchange one currency for another will be enough to look around. There are many corresponding places in the market district.
When Is The Best Time To Visit The Grand Bazaar?
Of course, when it's convenient for you, but it's worth remembering that the market is closed on Sundays and is open from 08:30 to 19:00 the rest of the week.
How to go to the Grand Bazaar?
The Grand Bazaar locates in the old part of Istanbul, in the Beyazit district. It is about a 15-minute walk from Hagia Sophia or the Blue Mosque. You can reach here with the T1 tram line to Beyazit station. You can also walk from Eminonu Pier or Spice Bazaar.