Discovering the History and Beauty of Beyazit Tower Istanbul 2023
Beyazit Tower Istanbul is an iconic landmark in Turkey. Built by the Ottoman Empire, this tower has served various functions over the centuries, from a watchtower to an astronomical observatory.
Today, it is a popular tourist attraction, offering spectacular views of Istanbul's historic skyline. In this article, we will explore the history, architecture, and interests of the Beyazit Tower Istanbul.
History of Beyazit Tower Istanbul
Beyazit Tower Istanbul in 1828 Sultan II. Mahmud made it. Its purpose was to serve as a watchtower to detect fires and other threats to the city. Later, the authorities used this tower as an astronomical observatory and telegraph station. During World War II, the rules also used this place as a military observation point. Today, Beyazit Tower is a cultural and historical landmark that reflects Istanbul's rich history and culture.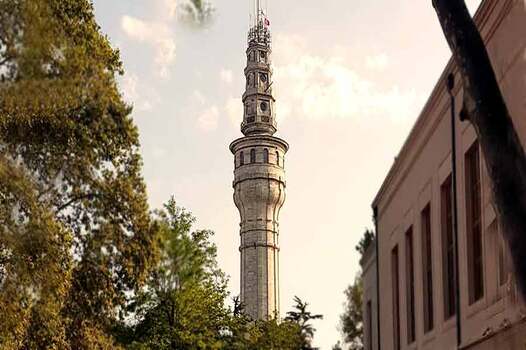 Beyazit Tower Istanbul is a cylindrical structure made of stone and brick. It is 85 meters tall and 16 meters in diameter. The tower has six floors, each with a balcony offering panoramic views of Istanbul. The architecture of Beyazıt Tower is a mixture of Ottoman and Western styles, reflecting the cultural influences of the period.
Attractions of Beyazit Tower
One of the main attractions of Beyazit Tower is the observation deck on the top floor, which offers magnificent views of the Istanbul skyline. Visitors can see famous sites such as the Blue Mosque, Hagia Sophia, and Topkapi Palace.
The tower also houses a museum that showcases the history of Istanbul and the building itself. The museum has exhibits such as ancient maps, historical photographs, and scientific instruments in the tower's observatory.
Beyazit Tower is a must-visit attraction for anyone interested in the history and architecture of Istanbul. It offers a unique glimpse into the city's past and stunning present views. Whether you're a history buff, an architecture buff, or simply looking for an unforgettable experience in Istanbul, Beyazit Tower is a perfect choice. Don't miss this iconic landmark!
How to go to Beyazit Tower?
Beyazit Tower Istanbul locates in the Beyazit district of Istanbul, near the Grand Bazaar and Istanbul University. The tower is open to visitors every day except Mondays and Thursdays. You can buy tickets at the entrance. Visitors can reach Beyazit Tower by public transport, such as buses and trams, or by taxi.