Istanbul Bagdat Street 2023 (The best and New Info)
Istanbul Bagdat Street (Turkish name: Bagdat Caddesi) is a famous street on the Asian side of Istanbul. It stretches for 14 kilometers from east to west, passing through Maltepe and Kadikoy districts.
Kadikoy has a one-way, 3-lane street approximately 6 kilometers from Bostanci to Kiziltoprak. Bagdat Avenue is the Asian equivalent of Istiklal Street in Europe in terms of importance and size.
Bagdat Street History
Bagdat Street was a trade and military road connecting Istanbul and Anatolia. The original route of Bagdat Street stretched from Uskudar via Haydarpasa to Kiziltoprak. The Ottoman Empire built various fountains and places of worship for tourists along the way. The area around the street is also a prosperous settlement for the people of Istanbul. There are also stunning villas.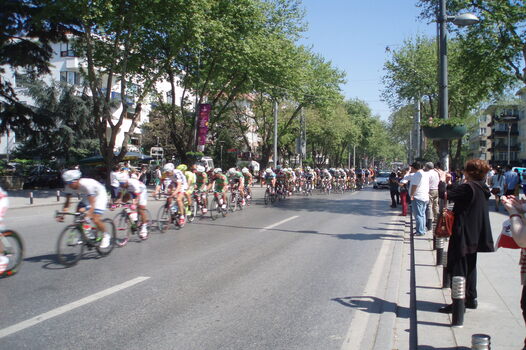 You will find many cafes, restaurants, and luxury shops along the street. Numerous bars, pubs, and clubs also offer exciting nightlife activities, allowing visitors to spend an eventful evening in Istanbul.
What to See on Bagdat Street?
There are also many monuments along Bagdat Avenue. The neighborhoods around the road became famous in the 19th century, and local people built many large houses. These villas, which preserve their beauty despite the changes in the city, also have beauty and architecture worth seeing. You can see many historical mansions, especially around Caddebostan.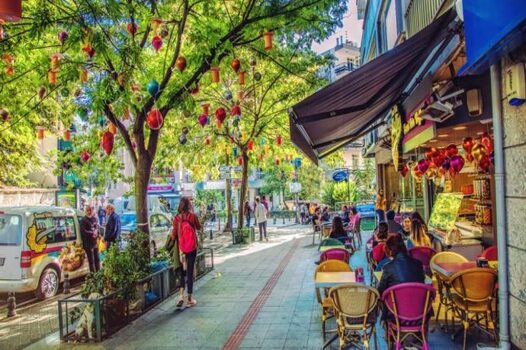 You can also visit the Galip Pasha Mosque, built in 1899 by Galip Pasha, one of the governors of Sultan Abdulhamid. Also, Bostanci Amusement Park is a great place to have fun with the children nearby.
How to Get to Bagdat Street?
You can find Bagdat Avenue on the Anatolian side of Istanbul, between Bostanci and Goztepe districts in the Kadikoy district. The easiest way to reach Bagdat Avenue is the Marmaray train.
In which district is Istanbul Bagdat Street?
Istanbul Bagdat Avenue is a street located in the Kadikoy district of Istanbul. Kadikoy is a district situated on the Anatolian side of Istanbul. This street is the longest and most important on the Anatolian side of Istanbul and is one of the most active places in the Kadikoy district.
When to Visit Istanbul Bagdat Street?
You can visit Istanbul Bagdat Avenue at any time of the day. However, the working hours of shops, cafes, and other establishments on the street may differ.