Best Time to Visit Istanbul (The Best Plan in 2023)
The best time to visit Istanbul is actually up to you. Whether you like mild or warm weather, are looking for popular music festivals, or simply want to enjoy the best sights and sounds of the city, it will depend on the purpose of your trip. Check out our options for the best time to visit Istanbul, depending on their destination:
Excursions and walks in museums: May, June, September, and October.
Rest and walk in the fresh air: From mid-April to July and from September to November.
Film and music festivals and events: April, May, June, July, and October.
Honeymoon trips: April, May, September, and October.
Traveling on a budget: November, December, January, and February.
Shopping: January, February, and July.
Best Time To Visit Istanbul: Istanbul in Spring
Come spring, you'll find the city brimming with pop-up terrace cafes and bars, people enjoying the weather, parades, and festivals. This time of year is excellent for exploring the city. It may be the best time to visit Istanbul.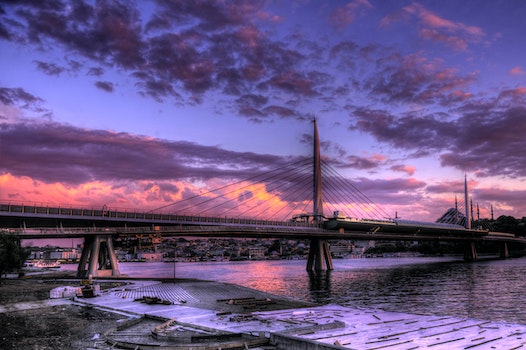 The sun is still soft and not too cold, but it's not the time for summer heat either. Greengrocers start selling figs, green plums, and strawberries. Spring festivities and events:
Easter: People celebrate in April at the Aya Yorgi church in the Islands.
International Istanbul Film Festival
Istanbul Tulip Festival in April.
Labor and Solidarity Day
International Istanbul Theater Festival
Istanbul in summer
The weather warms up in the city from mid-July to the end of August. On average, the air temperature rises to 28 degrees.
July and August can be hot and muggy, but these are the best times for beaches around Istanbul. Note that the temperature seems even higher due to increased humidity. Summer is also the time for outdoor concerts, parades, and various music festivals. Summer festivals and events:
International Istanbul Music Festival
Istanbul International Jazz Festival
Victory Day
Istanbul in autumn
Autumn in Istanbul is mostly cloudy, with the rains starting at the beginning of October. The temperature drops and the weather becomes ideal for walking around the city. It may be the best time for you to visit Istanbul. Autumn is an ideal mid-season for travelers who want to explore Istanbul away from the crowds and queues.
Festivals and events in the fall:
Jazz Festival
Atatürk Commemoration Day
Efes Pilsen Blues Festival
Winter in Istanbul
Winter may also be suitable if you are looking for the best time to visit Istanbul. Winter in Istanbul is generally warm and rainy, but sometimes it is cold, and snow can fall. Winter is the coldest season, with an average of 8 degrees in January and February. Istanbul is one of the ideal places in Europe and Turkey to enjoy the New Year holidays.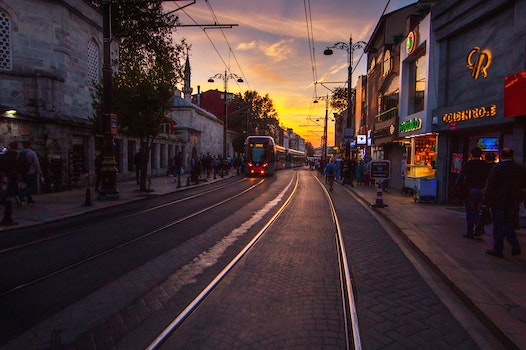 Festivals and events in winter:
Which month is best to visit Istanbul?
Istanbul is a popular destination year-round, but the best time to visit depends on your personal preferences and the type of activity you want to do.
What is the best month to holiday in Turkey?
Coastal areas tend to be hotter and drier, while inland areas have more extreme temperatures. The hottest months are July and August, when temperatures reach 40°C in some parts of the country. The coldest months are December and January, when temperatures can drop to around 5°C.