Yedikule Fortress (The Best Content in 2023)
Yedikule Fortress (sometimes also Yedikule Dungeons) was built by the ruler's orders immediately after the Turks conquered the city. Large-scale construction work was completed in 1458. Of course, some fortifications already existed before that.
For example, some tower buildings, the city walls, and the famous Golden Gate through which Mehmed II entered Constantinople.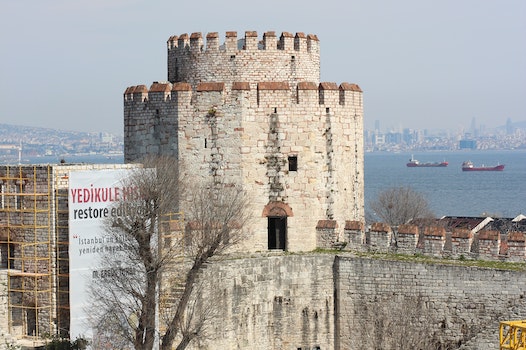 Yedikule Fortress was a defensive structure for quite a long time due to its strategic location and strong walls. It also served as a state bank housing the treasury and mint of the Turkish sultans.
Yedikule Dungeons
A marble tower still stands at the junction of the city walls and the city walls, which were once built on the seashore. There are two large square towers not far away. Between them stood the infamous 'Little Gates of the City.' Behind the towers, you can see the top of the massive Yedikule Fortress, which once stood alone and surrounded by a high wall adjacent to the main city fortress.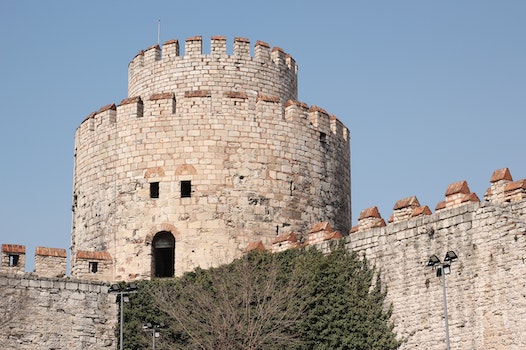 During the Byzantine period, the mint locates in this castle. Then the court had five towers, for which it was called Pentapyrgia. Above this entrance group was a statue of a Byzantine eagle. Two more buildings near the castle appeared only in 1350 under the ruler of John the Sixth Kantakouzene.
There is a place called the Embassy Tower on the right side of the door opening to the Yedikule Fortress. It got such a name because the foreign ambassadors of the states with which the Turks planned to fight were there.
How to get to Yedikule Fortress?
From Sultanahmet to Yedikule Fortress, take the T1 Sirkeci – Marmaray line next to the tram stop. You must go to Kazlicesme station by metro and walk 8-10 minutes to the castle. You can get off at the Narlikapi stop from the Eminonu stop and take the BN1 and BN2 buses to court. You will need to walk 10 minutes from the finish. On the T1 tram line, you can come to the Aksaray stop, walk to the bus stop, and transfer to the 80T bus. Take the metro at Taksim Square (M2 metro line) and Yenikapi station, and switch to the Marmaray metro line. You must get off at Kazlicesme station and walk 8 minutes to the castle.
How much is the Yedikule Fortress entrance fee?
Yedikule Fortress, also known as Yedikule Castle, is one of the oldest open-air museums in Istanbul. You can visit free of charge between 09:00 and 18:00 every day.