Meskendir Valley 2023 (The Best And New Info)
Meskendir Valley is a valley located in the Cappadocia region of Turkey. Known for its unique geological formations and fairy chimneys, the valley is a popular tourist destination and is known for its hiking and hot air balloon opportunities. The valley is also home to several historic cave dwellings and rock-cut churches that date back to the early Christian period.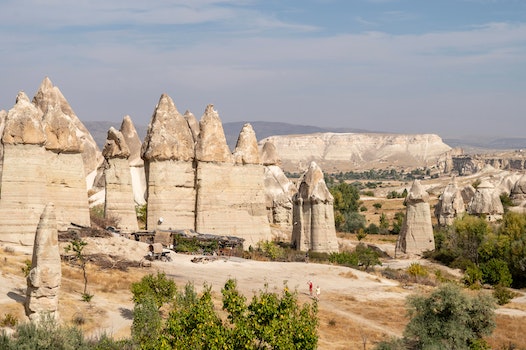 In addition, this handless valley is home to cave settlements and rocky churches dating back to the early Christian period.
Things to do in Meskendir Valley
Meskendir Valley offers a variety of activities for visitors to enjoy:
Hiking: The valley provides excellent hiking opportunities with its unique geological formations and many paths passing through fairy chimneys.
Hot air balloon: One of the most popular activities in Cappadocia, the hot air balloon offers its visitors the chance to see the valley above and catch magnificent views.
Cave residence and rock church visit: The valley is home to many historical cave dwellings and rock churches dating back to the early Christian period. Visitors can explore these sites and learn about the history of the area.
Photography: The Valley is a photographer's paradise with many opportunities to capture the region's unique landscapes and natural beauty.
Rock climbing: The Valley offers adventure enthusiasts several excellent rock climbing opportunities.
Wine tasting: The Cappadocia region is also known for its wine, and visitors can also have the opportunity to taste local wines during their visit to the valley.
How to Go to Meskendir Valley?
There are several ways to reach Meskendir Valley in Cappadocia. The nearest airport is in Nevsehir, about 50 km from the valley. From here, you can take a bus or taxi to reach the valley. There are regular bus services from major cities such as Ankara and Istanbul to the town of Goreme, located near the valley. You can take a taxi or rent a car to the valley from Goreme. If you prefer to go by car, rent a car from Ankara or Istanbul and go to Cappadocia. The journey takes about 5-6 hours.