Cappadocia Turkey 2023 (The Best and Most Detailed Guide)
Cappadocia Turkey is one of Turkey's most important touristic cities and the most famous in the world due to its extraordinary tourist attractions. In addition, thanks to its unique tourist attractions, it is included in the UNESCO World Heritage List as an important tourism center worldwide.
Cappadocia is home to many magnificent landmarks. It is a favorite attraction for tourists from Turkey and worldwide to see the splendor of this fascinating city, the city of hot air balloons.
Cappadocia Turkey History
Cappadocia Turkey is the region connected to the provinces of Kayseri, Nevsehir, and Aksaray in Turkey. This region has high volcanic rocks, caves, and various volcanic formations due to volcanic activities. People used these volcanic formations as caves. Many of these caves were built during the Islamic period and are still standing.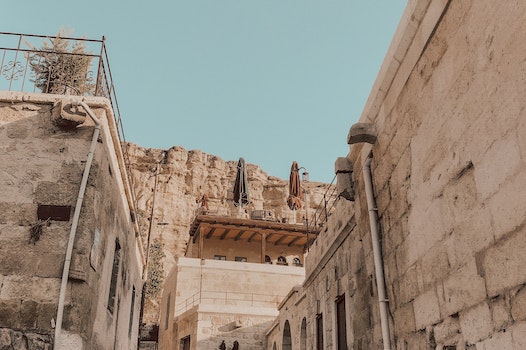 Cappadocia Turkey was also an important region during the Byzantine period, and many churches and monasteries were built here. This area was a place of refuge and privacy for Christians during the Byzantine period. Especially during the Seljuk period, Cappadocia Turkey became one of Turkey's most important trade centers.
Today, this vital place is an important region in terms of tourism and visit by tourists in all seasons of the year. In this region, historical places, churches, and monasteries can see as well as volcanic formations. In addition, balloon excursions in Cappadocia attract a lot of attention from tourists.
Places to see in Cappadocia
Cappadocia is a privileged archaeological city. Here are the places to see in Cappadocia:
Derinkuyu Underground City Cappadocia
Dating back to the Bronze Age, this underground city became famous during the Byzantine Empire in the 7th century AD, when Christians took shelter in caves, labyrinths, and tunnels in Cappadocia to escape invaders. Today, Cappadocia's underground city is open to visitors and houses four-story halls and labyrinths.
Cappadocia hot air balloon
Cappadocia Turkey is famous for hot air balloon, one of the most exciting activities in the city. It is an extraordinary attraction for tourists who want to experience this incredible and unique experience in the middle of nature.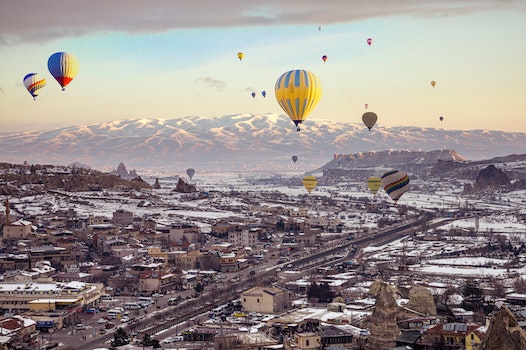 Tourists fly over breathtaking mountains and landscapes, savoring every moment of this extraordinary experience. You can also go to the Cappadocia hot air balloon festival and have a unique experience.
Fairy Chimneys in Cappadocia
Cappadocia fairy chimneys are often associated with complex and massive rock blocks trapped in a conglomerate with a softer matrix.
Although the name sounds scary, it's quite the opposite. These fairy chimneys are located in the charming stone village of Goreme, famous for the natural beauty of its rock formations, a series of dazzling peaks and mountains formed by natural erosion.
Cavusin caves
Cavusin is one of the fascinating attractions of Cappadocia Turkey, located between Avanos and Goreme. Muslims once lived with the Romans near Cavusin, where Christian monks fled Roman pagan persecution. In the 8th century, the Cavusin became an important religious center. When Christianity became the Roman Empire's official religion, the caves became a place of worship.
Where is Cappadocia?
Cappadocia Turkey is located in the center of Turkey, more precisely in Nevsehir, to the east of the Anatolian plateau.
Where is Cappadocia Airport?
Cappadocia Turkey is connected to other Turkish cities by various means of transportation. The airport, 75 km from Goreme, and 'Nevsehir Kapadokya Airport,' 40 km from Goreme, are the closest airports. The tourist finds several taxis and rental cars at the airport that provide transportation to the hotel or city center.
How do you get to Cappadocia?
Cappadocia locates in Central Anatolia, in the province of Nevsehir, and you can reach it by air, bus, or car. The nearest airport is Kayseri Erkilet International Airport, approximately 50 km from the Nevsehir center. There are also regular bus services to Cappadocia from Turkey's major cities, such as Istanbul and Ankara.
How far is it from Cappadocia to Istanbul?
The distance between Cappadocia and Istanbul is 730 km. It takes about 9 hours by car and 10 to 12 hours by bus.
Where should you stay in Cappadocia?
There are several accommodation options in Cappadocia, such as hotels, and traditional cave houses. Many people stay in the Goreme, Urgup, or Nevsehir districts, which are popular tourist destinations and offer various accommodation options.
What should you do in Cappadocia?
Cappadocia offers its visitors various activities such as hot air balloon rides, hiking, biking trails, horseback riding, and historical sites such as churches and monasteries. There are also plenty of opportunities to shop and try local food and drink.