Cappadocia Avanos 2023 (The Best Guide)
Cappadocia Avanos is a region in central Turkey known for its unique geological formations, including fairy chimneys. In addition, Avanos is a town in the Cappadocia region known for its pottery and ceramics. The city locates on the Red River banks, rich in iron oxide used to produce red pottery. Visitors to Avanos can visit pottery workshops to see potters at work and buy handmade ceramics as souvenirs.
In addition to pottery, Avanos also offers other activities for visitors, such as hot air balloon rides, hiking and exploring the surrounding valleys and rock formations, visiting the many historical and religious sites, and participating in cultural experiences such as traditional Turkish baths.
The town is also known for its traditional cave houses and hotels, offering travelers a unique and authentic experience. Avanos is a popular stop on many Cappadocia tours and often combines with visits to nearby towns such as Goreme and Uchisar.
Cappadocia Avanos History
Cappadocia Avanos's long history dates back to the Hittite Empire in the 2nd millennium BCE. The town was an important center for trade and commerce due to its location on the banks of the Red River. Avanos was also known for its ceramics and pottery, even in ancient times. In the centuries that followed, the town was ruled by various civilizations, including the Romans, Byzantines, and Seljuks. During the Ottoman Empire, Avanos became an important center for ceramics and pottery.
Today, Avanos is still a hub for ceramics and pottery production. It is also a popular tourist destination, drawing visitors worldwide to see its historical and cultural sites and participate in activities such as hot air balloon rides, hiking, and cultural experiences.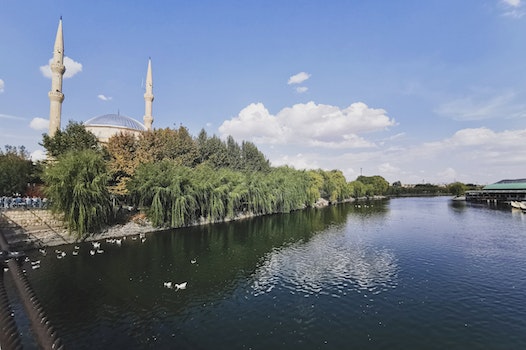 Places to Visit in Avanos
Avanos is home to critical touristic places such as Cappadocia's famous fairy chimneys and underground cities. Check out the must-visit places in Avanos:
Fairy chimneys: Fairy chimneys, one of the most famous places in Cappadocia, are located in Avanos and its surroundings. There are historical settlements and churches with rock carvings inside the chimneys.
Underground cities: The underground cities in Cappadocia are famous for their historical and cultural richness. Among the underground cities in Avanos and its surroundings, we can count Derinkuyu and Kaymakli towns.
Pottery workshop: Another thing Avanos is famous for is pottery. Here you can watch the work in the pottery workshops and make your handmade items.
Long valley: This valley is an essential place in Avanos. Located close to Avanos, it offers beautiful natural views.
Old Avanos: This is a historical area in the center of the new Avanos. Here you can see rock-carved houses, churches, and historical settlements.
Is Cappadocia Avanos Worth It?
You should see Avanos. This is a beautiful place where you can experience unique moments.
What is Avanosta famous for?
Avanos Wine is world famous. The world-famous Avanos Wine is one of the flavors you should try.