Cappadocia in Winter 2023 (The Best Guide)
Cappadocia in winter is unique. Located in the center of Turkey, Cappadocia is known for its unique geological formations and ancient underground cities. Although the region is a popular tourist destination during the warmer months, it is equally breathtaking and worth seeing in the winter season. Cappadocia in winter welcomes you with its unique view.
One of the main attractions of Cappadocia is the hot air balloon. The unique rock formations of the region, which we know as fairy chimneys, can be watched from above, and the Cappadocia hot air balloon offers a magical experience. You can use the hot air balloon year-round, while winter shows cooler temperatures and clearer skies. This provides a more comfortable and visually fascinating journey. This is why Cappadocia in winter is much more unique.
Another popular activity in Cappadocia is visiting underground cities carved into soft volcanic rocks to be used by ancient civilizations as shelters and defenses. Cool underground temperatures provide a refreshing escape from the above-ground winter air. In addition to outdoor activities, Cappadocia is home to many charming villages and towns, such as Urgup, Avanos, and Goreme. These villages offer a glimpse into the traditional way of life in the area and are great places to try local cuisine and browse the shops. It would be best if you had fun in Cappadocia in winter.
Do balloons fly in Cappadocia in winter?
Hot air balloon rides are a popular activity in Cappadocia, and they are available year-round, including in the winter months.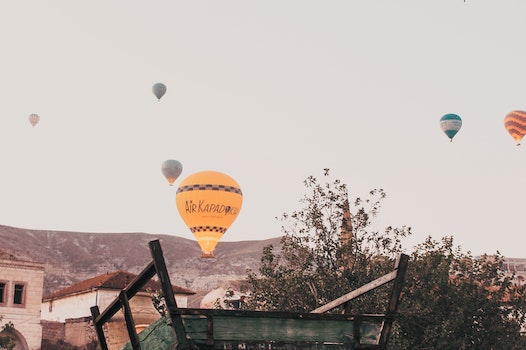 Some people prefer to visit Cappadocia in the winter, specifically for the hot air balloon rides, as the cooler temperatures can make for a more comfortable and enjoyable experience. Of course, winter weather can be more unpredictable, so it's always a good idea to check the forecast and plan accordingly.
Is Cappadocia worth visiting in winter?
Cappadocia is a unique and beautiful destination worth visiting any time of year. The region can be pretty chilly in the winter, with average temperatures ranging from around freezing at night to the mid-50s Fahrenheit (about 10-13°C) during the day. However, the colder temperatures can also mean fewer crowds and lower prices, making it an excellent time to visit for those who don't mind the chill.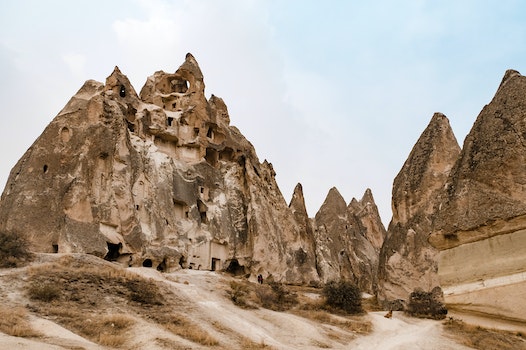 One of the main attractions of Cappadocia is its natural beauty, including the iconic rock formations and underground cities, which are just as impressive in the winter as they are at any other time of year. The region is also home to several cultural and historical sites, such as the Goreme Open Air Museum and the Uchisar Castle, which you can visit year-round.
In the winter, Cappadocia is also an excellent destination for outdoor activities, such as hiking, skiing, and hot air balloon rides. If you enjoy winter sports or are looking for a unique and off-the-beaten-path destination, Cappadocia in the winter could be an excellent choice.
What are the winter months in Cappadocia?
The winter months in Cappadocia, Turkey, are December, January, and February. During this time, the weather is typically cold and dry, with temperatures ranging from an average high of about 50 degrees Fahrenheit (10 degrees Celsius) to an average low of about 27 degrees Fahrenheit (-3 degrees Celsius). Snow is also common during the winter months in Cappadocia.