Unveiling the Mysteries of the Sumela Monastery 2023: A Hidden Treasure of Turkey
The Sumela Monastery, often shrouded in mystery and intrigue, is a testament to the unique blend of natural beauty and architectural brilliance. Nestled within the rugged terrains of Turkey, it offers an enriching journey through history, culture, and spirituality.
The Majestic Setting of the Sumela Monastery
Situated in the Pontic Mountains' heart, this essential monastery is like a jewel in Turkey's lush green wilderness. Its location, perched on a cliff, magnifies its aura of seclusion and reverence. The misty mountains and the meandering stream below create a surreal landscape that is nothing short of a paradise for nature lovers and history enthusiasts alike.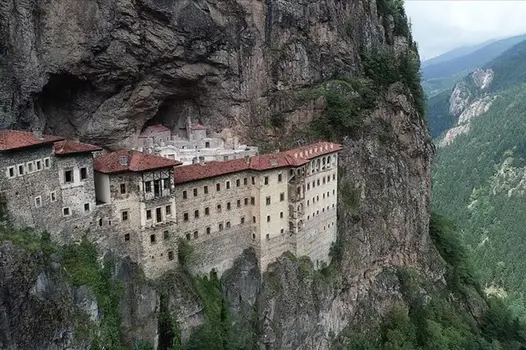 Unraveling the History of the Sumela Monastery
Founded during the reign of Emperor Theodosius I in the 4th century AD, the Sumela Monastery resonates with echoes of the Byzantine era. Over centuries, it has witnessed the rise and fall of empires, each leaving indelible marks on its walls. The Monastery's rich history is a complex tapestry of religious transformations, socio-political changes, and architectural innovations.
This vital monastery is a masterpiece of rock-carved architecture. Ingeniously built into the cliff-side, the Monastery presents a seamless fusion of natural and human-made aesthetics. Its intricately frescoed interiors, adorned with biblical scenes, and well-preserved living quarters give us a glimpse into the monastic life of bygone eras.
The Spiritual Significance of the Sumela Monastery
This monastery, dedicated to the Virgin Mary, has been an important pilgrimage site for Orthodox Christians.
The miraculous icon of the Virgin Mary, believed to have been painted by the Apostle Luke, amplifies its religious significance. Despite its desolation, the Monastery exudes a profound sense of peace and sanctity.
Preservation Efforts and Tourism at the Sumela Monastery
Significant efforts have been made to preserve this monastery in recent years. Renovation works and protective measures are helping to safeguard this historical gem for future generations.
As a result, it has become a must-visit destination for those seeking to experience the fascinating blend of spirituality, history, and architectural beauty.
A Journey through Time
Embarking to the Sumela Monastery is like stepping back in time. It provides a unique opportunity to explore a fascinating chapter of Turkey's rich heritage. Whether you are an avid historian, a spiritual seeker, or a natural beauty lover, the Sumela Monastery offers an enriching and unforgettable experience.
The Sumela Monastery is not just a historical monument but a testament to human resilience, faith, and artistic ingenuity. It stands as a beacon of the past, inviting us to delve into its fascinating history and appreciate the timeless beauty it embodies.