Eskisehir Turkey 2023 (The Best and New Info)
Eskisehir Turkey is a city in northwestern Turkey. It is located in the central-west region of the country and is the capital of Eskisehir Province.
The city is known for its universities, historical sites, and cultural events. The city is also an important transportation hub located at the intersection of many main highways and the presence of Turkey's most influential universities, Eskisehir Osmangazi University and Anadolu University.
History of Eskisehir Turkey
Eskisehir Turkey has a rich history dating back to ancient times. The city, called Dorylaeum in the Roman period, was an important military and commercial center. During the Byzantine period, it was an important center of Christianity and the site of several churches and monasteries. During the Ottoman Empire, Eskisehir Turkey was a trade and education center.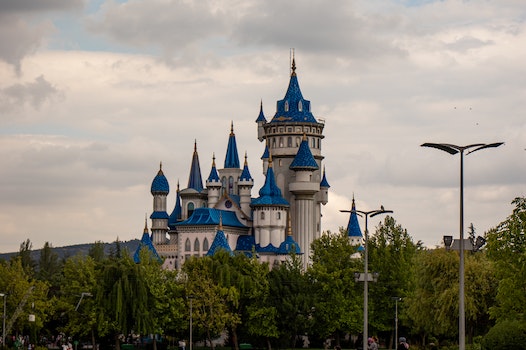 The city has many historical landmarks, including the Odunpazari Houses, a collection of 19th-century Ottoman houses that the authorities restored and turned into a museum. The city is also home to the Eskisehir Archeology Museum, which houses artifacts from the city's old and Ottoman past.
Places to Visit in Eskisehir
Eskisehir Turkey offers a variety of exciting places to visit for tourists. Some notable places include:
Odunpazari Houses: A collection of 19th-century Ottoman houses that have been restored and turned into museums.
Eskisehir Archaeological Museum: This museum houses artifacts from the city's ancient and Ottoman past.
City Museum: This museum overviews the city's history and culture.
Ataturk Cultural Center: This cultural center contains a theater, exhibition hall, and library and is a popular venue for concerts and other cultural events.
Botanic Park: This park features a wide variety of plants and flowers, a lake, playgrounds, and picnic areas.
Porsuk River: A beautiful river that runs through the city, it offers a pleasant place to walk along the riverside and enjoy the view.
Anadolu University Science and Technology Center: This futuristic building is worth a visit for its unique architecture, and it has exhibitions and events for visitors
Eskisehir Castle: This castle was built by the Byzantines in the 11th century; it's a great spot for history lovers and offers a beautiful view of the city.
These are just a few examples of the many exciting places to visit in Eskisehir Turkey. There's something for everyone in this city, and visitors can enjoy a mix of history, culture, nature, and entertainment.
How to go to Eskisehir?
There are several ways to reach Eskisehir, depending on your location and the mode of transportation you prefer. The city has its airport, Eskisehir Anadolu Airport. From here, there are direct flights to major Turkish cities such as Istanbul, Ankara, and Izmir, as well as international destinations such as Frankfurt and Vienna. Eskisehir connects to the national railway network, and you can go to Eskisehir by train from major cities such as Istanbul, Ankara, Izmir, and Konya. Finally, Eskisehir is well connected by bus to other major cities in Turkey, and you can find regular bus services from Istanbul, Ankara, Izmir, and other nearby towns.