Izmir Cesme 2023 (the Best Info)
Izmir Cesme is a holiday resort located in the Aegean Region. Cesme, called "Pyrgos" in ancient times, was built in BC. The Lydians founded them in the 7th century. You can see old Roman, Byzantine, and Ottoman structures in the area.
With its turquoise sea, golden beaches, beautiful coves, healing waters, and nature that amazes you, Izmir Cesme is one of the places that steals the hearts of everyone from seven to seventy. Cesme, located approximately 95 kilometers from Izmir, is one of the most important tourist spots in Izmir and the Aegean, with its easy access.
Beaches and Sea of Izmir Cesme
Izmir Cesme is famous for its famous beaches and clean sea. Beaches such as Icmeler, Altinkum, and Ilica are among the popular options. In addition, water sports such as boat tours and jet ski rentals are also available in Cesme.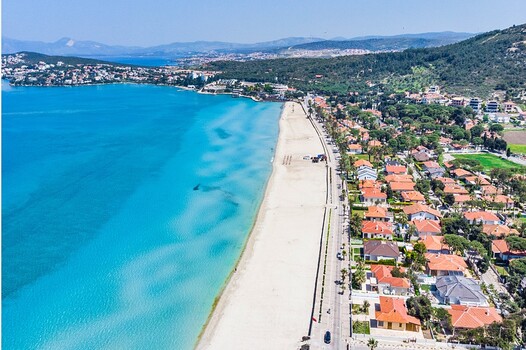 Izmir Cesme is also famous for its delicious food. Especially fish and appetizer dishes are recommended. The restaurants in Cesme offer dishes prepared using vegetables and fruits grown in the region. It is also very active in terms of nightlife. Bars, clubs, and restaurants are available.
In addition, street events and concerts are organized in Izmir Cesme during the summer months. Various shopping malls, cafes, and cinemas are available. You can also visit tourist places such as Cesme Castle and the Historical City Center.
Things to do in Izmir Cesme
Cesme is a town that lives both during the day and with its colorful life until the first light of the morning. So the things to do are limitless. However, if your time is limited, we have listed the priority things for you to do: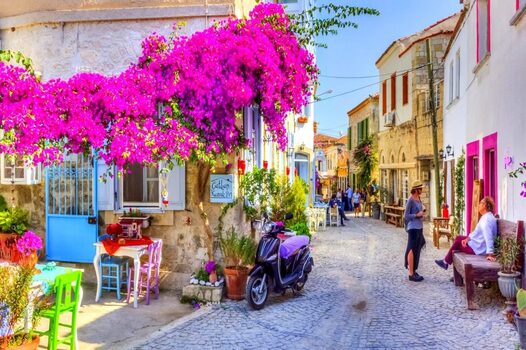 While visiting Cesme, one of the critical centers of health tourism with its hot springs, don't take advantage of the healing waters, especially Ilica. We would like to point out that Ilica is one of the rare hot springs that also has a beach.
Walk through the narrow streets of Alacati, where you can see the stone houses with Greek architecture, and don't forget to buy gifts for your loved ones from its colorful stores. Attend the festivals organized by the authorities in the spring of each year.
Since it is a popular holiday destination, it is possible to taste exceptional tastes from every cuisine in Cesme. Our recommendation to you is to reserve a meal for seafood. By the way, don't miss the famous delicacy of Cesme, the dove.
How to get to Izmir Cesme?
You can go to Cesme by city bus using two separate buses from the Izmir city center. You can use the 984-numbered Fahrettin Altay-Urla bus, and after getting off in Urla, you can take the 760-numbered Urla-Cesme bus.
Is Izmir Cesme worth it?
Izmir Cesme is a popular holiday destination known for its beautiful beaches, clear waters, rich history, and culture. It offers a variety of activities, such as swimming, sunbathing, boat trips, water sports, and sightseeing. This resort also has a vibrant nightlife and delicious local cuisine, including seafood and appetizers.