Izmir Kadifekale 2023 (The Best and New Guide)
Izmir Kadifekale on Pagos Mountain, one of the most recognizable symbols of the city of Izmir, was built by Lysimachos, one of the generals of Alexander the Great in the Hellenistic Age. This ancient fort, along with the surrounding area, has become one of the city's main tourist attractions.
Legend has it that two nymphs appeared to Alexander the Great and told Alexander the Great to build a city on the summit of Mount Pagos. According to the vision of the great emperor, the city was to be the home of the inhabitants of Smyrna, who would be four times happier after it was built. Alexander decided to make Kadifekale on the top of the mountain to protect the city from foreign tribes.
The castle is named after its enemy, the legendary Queen Kaydafe. This castle is one of the city's main tourist attractions today and is a must for anyone visiting Izmir.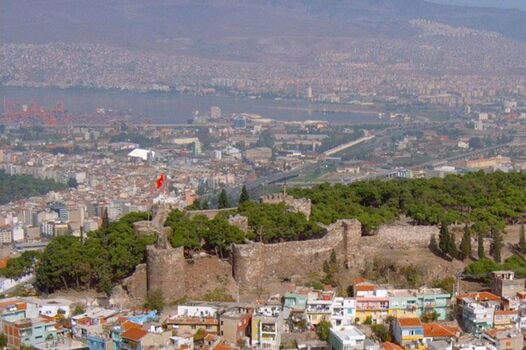 Places to See in Izmir Kadifekale
You can see the ruins of the Roman, Byzantine, and Ottoman periods in Izmir Kadifekale. The castle walls we see today are from the middle ages. Byzantine cisterns and warehouses are inside the castle walls, which were built in the 3rd century BC.
The castle, whose length exceeds 6 thousand meters, is surrounded by 24 bastions and towers. Located on a 186-meter-high hill, Izmir Kadifekale is one of the most beautiful places in Izmir, as it allows you to see a wide area, including the Gulf.
In the castle, which has always been in the hands of the Turks except for the Greek occupation since 1317, there are cloth and souvenir sales made by the local women. There are small cafes in and around the castle where you can watch the view while drinking your tea.
Turkey has a much broader and richer cultural structure than you might think. There are thousands of historical and cultural places that you can visit and see. If you need help setting up your itinerary or have any questions, don't hesitate to contact our team!
Is Izmir Kadifekale Free?
Admission to Izmir Kadifekale is also free. There are also the remains of a mosque and a cistern, which belong to the Byzantine period, inside the castle.