Botox in Turkey 2023: The Ultimate Guide to the Process (The Best Guide)
If you are looking for a safe and affordable way to get rid of wrinkles and fine lines, Botox in Turkey will be the solution for you.
The Botox procedure is a popular cosmetic treatment that involves surgeons injecting a neurotoxic protein called botulinum toxin into facial muscles to reduce the appearance of wrinkles and fine lines temporarily. In this guide, we will tell you everything you need to know about the Botox in Turkey.
What is Botox?
Botox is a neurotoxic protein that surgeons use to temporarily paralyze facial muscles, preventing them from contracting and causing wrinkles.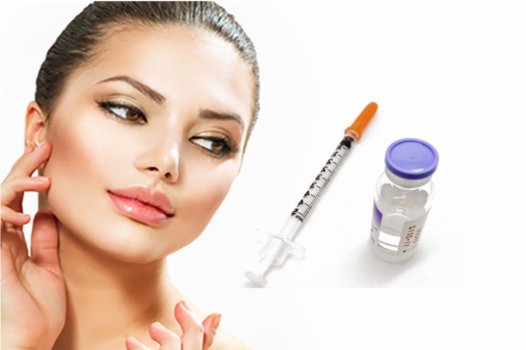 It is a safe and effective way to reduce the appearance of wrinkles and fine lines without surgery.
Why Choose Turkey for Botox?
Turkey has become a destination for cosmetic procedures, including Botox. The capital of aesthetic surgery, this country has a thriving medical tourism industry with highly trained and experienced healthcare professionals and state-of-the-art medical facilities.
Additionally, the botox cost in Turkey is significantly lower than in many other countries, making it a viable option for those seeking aesthetic treatment.
Botox in Turkey: How is it done?
Botox in Turkey is similar to other countries. A qualified healthcare professional will begin by discussing your goals and desired results with you, then identify the injection sites and determine the appropriate botulinum toxin dose. The injection process is quick and relatively painless, with most people experiencing only mild or slight pinching.
After the injection, you may experience mild swelling, bruising, or redness at the injection site. It is important to avoid rubbing or touching the injection site for at least 24 hours after the procedure, as this may cause the botulinum toxin to spread to other muscles and affect your results.
When Are Botox Results Seen in Turkey?
Most people see botox results in Turkey a few days to a week after injection. In general, results typically last three to six months, after which you can repeat the treatment.
Botox in Turkey is a safe and effective way to reduce the appearance of wrinkles and fine lines.
How much does Botox cost in Turkey?
The cost of Botox in Turkey can vary depending on the provider, location, and the number of units required for the treatment. On average, Botox prices in Turkey range from $300 to $1500 per session. However, it's important to note that these prices are subject to change and may vary depending on the clinic or healthcare provider. It recommends consulting with a qualified healthcare professional to discuss the specific details of your Botox treatment plan and the associated costs.