Sapphire Hair Transplant in Turkey 2023: The Best and New Guide
Sapphire hair transplant in Turkey is a hair restoration technique in which experts use sapphire blades instead of steel blades to create hair transplant channels on the scalp.
Since sapphire blades are sharper and cause less trauma to the scalp, this method is more precise, efficient, and less invasive than traditional FUE hair transplant techniques. Sapphire blades also create smaller incisions that allow surgeons to have a higher density of the hair follicles they transfer, resulting in more natural-looking hair growth.
Why Choose Turkey for Sapphire Hair Transplant?
Sapphire hair transplant in Turkey is a method that people demand a lot. Turkey has become a global center for hair transplant tourism, offering world-class facilities, successful surgeons, and affordable prices compared to other countries.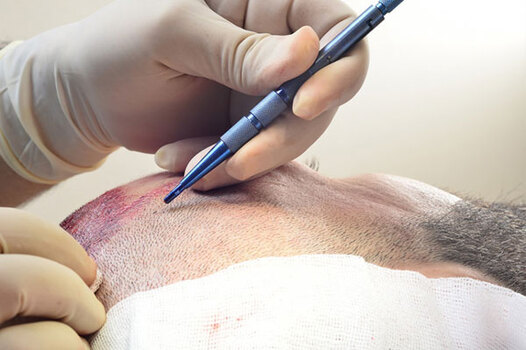 According to the International Society of Hair Restoration Surgery (ISHRS), Turkey performs more hair transplants than any other country. Many clinics in Turkey also offer sapphire hair transplants, making it a popular destination for patients seeking this procedure.
Sapphire Hair Transplant in Turkey: Procedure Steps
Sapphire hair transplant procedure in Turkey typically includes the following steps:
Before having a sapphire hair transplant in Turkey, you must meet with a qualified surgeon to assess your hair loss situation and recommend the appropriate treatment plan. You must also provide your medical history and any medications you take. It is crucial to stop smoking and avoid alcohol consumption a few weeks before the procedure to reduce the risk of complications.
Specialists apply local anesthesia to the hairy area.
Surgeons take hair follicles from the donor area using a micromotor or manual punch. Then the experts sort the hair follicles and prepare them for transfer.
Surgeons make minor cuts in the recipient area using sapphire blades.
Hair follicles are transplanted into incisions by experts to provide a natural and dense hairline.
The procedure takes about 4-8 hours, depending on the number of grafts you will need.
Healing and Aftercare Tips for Sapphire Hair Transplant in Turkey
After a sapphire hair transplant procedure in Turkey, you must carefully follow the surgeon's aftercare instructions. You may experience mild swelling and discomfort for a few days, but this is normal and should pass quickly.
Avoid strenuous activities, direct sunlight, and alcohol for several weeks to allow hair follicles to settle and grow. You may also need to take certain medications, such as pain relievers and antibiotics, to prevent infection and promote healing.
How Much Does Sapphire Hair Transplant Cost in Turkey?
Although the cost of a sapphire hair transplant in Turkey is generally lower than in other countries, it completely changes according to the clinic, surgeon, and number of grafts you need. On average, sapphire hair transplant price in Turkey is between $1500 and $3500.