Lip Augmentation in Turkey 2023: The Best Guide for Plump, Luscious Lips
Lip augmentation in Turkey is a cosmetic procedure that enhances the lips' appearance by adding volume, shape, and structure. Various lip augmentation techniques are available, including injectable fillers, fat transfer, and implants.
Turkey has become a popular destination for lip augmentation procedures thanks to its skilled and experienced cosmetic surgeons, affordable prices, and modern facilities.
Types of Lip Augmentation Techniques in Turkey
There are three main types of lip augmentation techniques in Turkey: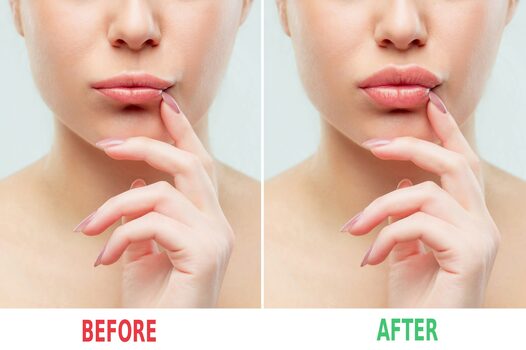 Injectable fillers: This involves injecting hyaluronic acid fillers into the lips to add volume and enhance their shape. Fillers can last 6 to 12 months, depending on the product used.
Fat transfer: This technique can provide permanent results, but multiple sessions may be required to achieve the desired outcome.
Implants: This involves surgically placing silicone or other synthetic implants into the lips to enhance their size and shape. This technique can provide long-lasting results but is more invasive than injectable fillers or fat transfer.
Advantages of Lip Augmentation in Turkey
Lip augmentation in Turkey offers several advantages, including:
Skilled and experienced cosmetic surgeons: Turkey is home to some of the world's most skilled and experienced cosmetic surgeons. These professionals have extensive training and experience in performing lip augmentation procedures and using the latest techniques and technologies.
Affordable prices: Lip augmentation in Turkey is significantly cheaper than in many other countries. Patients can save up to 70% on the cost of the procedure.
Modern facilities: Turkey has modern and well-equipped facilities that meet international standards. Patients can expect a high level of care and comfort during their stay.
When choosing a cosmetic surgeon in Turkey, it is essential to research and selects a qualified and experienced professional. Look for a board-certified surgeon with extensive experience performing lip augmentation procedures and a good reputation.
The Lip Augmentation Procedure in Turkey
The lip augmentation in Turkey typically takes 30 to 60 minutes and is performed on an outpatient basis. Before the process, the surgeon will discuss the patient's goals and expectations and recommend the most appropriate technique.
The patient may receive local anesthesia to numb the lips and reduce discomfort during the procedure. The surgeon will inject the fillers or implants into the lips or perform the fat transfer.
After the lip augmentation procedure, patients can expect some swelling, bruising, and discomfort, which can be managed with pain medication and ice packs. Patients should avoid strenuous exercise and sun exposure for a few days and follow the surgeon's instructions regarding aftercare.
How Much Does Lip Augmentation Cost in Turkey?
When considering lip augmentation in Turkey, it's essential to remember that the cost can vary depending on several factors. These factors include the specific technique used, the experience and reputation of the cosmetic surgeon, the location and facilities of the clinic or hospital, and the individual needs and goals of the patient. Lip augmentation prices in Turkey typically range from $200 to $1500, a fraction of the cost in the United States, Canada, or Western Europe. Patients can expect to save up to 70% on the procedure cost when they choose to have it done in Turkey.