Liposuction in Turkey 2023: Affordable and High-Quality Options
Liposuction in Turkey is a plastic surgery method involving surgeons removing excess fat from essential body parts such as the abdomen, thighs, and buttocks. It is a popular procedure among those who want to improve their body shape and achieve a more toned and contoured appearance.
Turkey is becoming an increasingly popular destination for liposuction due to its affordable prices and high-quality facilities and services.
Why Choose Turkey for Liposuction?
Turkey is known for its high-quality medical services, modern facilities, and experienced surgeons.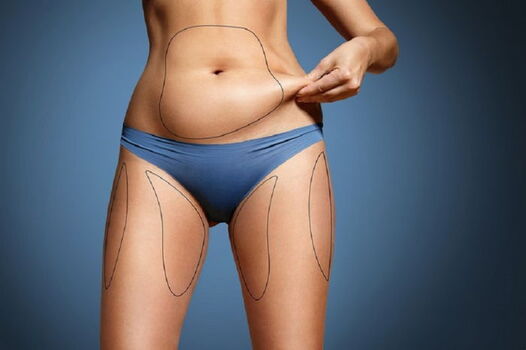 The liposuction procedure in Turkey is at least six times lower than in many other countries. This makes this country a more suitable option for patients wanting this procedure. Additionally, Turkey is a popular tourist destination so patients can combine their liposuction procedure with a relaxing holiday.
Liposuction in Turkey: Procedure Steps
The liposuction procedure in Turkey typically involves local anesthesia or sedation, depending on the extent of the process. The surgeon will make small incisions in the targeted areas and use a cannula to remove the excess fat. The extent of the procedure will depend on the size as well as the number of areas the specialists are treating.
After the procedure, patients must wear a compression garment for several weeks to help reduce swelling and promote healing. It is also essential to follow the surgeon's aftercare instructions and attend follow-up appointments to monitor progress and ensure proper recovery.
As with any surgical procedure, liposuction has risks and complications. These can include infection, bleeding, scarring, and uneven results. However, the risk of complications can be minimized by choosing a qualified and experienced surgeon and following proper aftercare instructions.
Liposuction in Turkey is a safe and affordable option for those seeking a more toned and contoured appearance. With high-quality facilities, experienced surgeons, and a beautiful tourist destination to explore, Turkey is becoming a top choice for liposuction procedures. If you're considering liposuction, choose a qualified and experienced provider to ensure the best possible results.
How Much Does Liposuction in Turkey Cost?
Liposuction cost in Turkey can vary depending on several factors, such as the number of areas surgeons treat, the extent of the procedure, the surgeon's experience and qualifications, and the facility's location and reputation.
On average, the cost of liposuction in Turkey can range from $1500 to $5000, depending on the abovementioned factors. However, it is essential to note that these are approximate figures and that the actual cost can vary depending on individual circumstances.
It is also essential to consider additional costs, such as pre-operative consultations, post-operative care, and travel expenses, which can affect the overall cost of the procedure. It recommends that patients research and compare prices and facilities to ensure they get the best value for their money without compromising quality and safety.