Breast Lift in Turkey 2023: Get Your Confidence Back (The Best Guide)
Breast lift in Turkey is a prevalent operation. Breast lift surgery, or mastopexy, is a cosmetic procedure that lifts saggy breasts and repositions them higher in the chest.
The breast lift Turkey procedure improves the shape, size, and symmetry of the breasts, giving women a younger and more upright appearance.
Why Should You Choose Turkey for Breast Lift Surgery?
Turkey has become a popular destination for medical tourism due to its high-quality medical facilities, experienced surgeons, and affordable prices.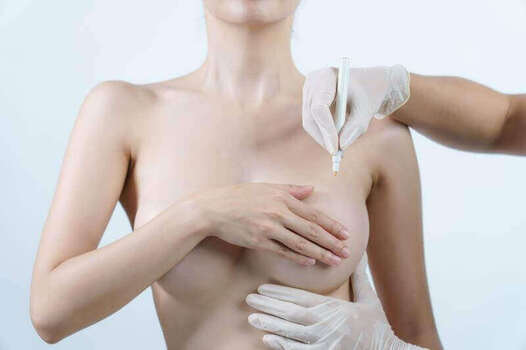 The country has a long history of providing medical services to international patients. The government has invested heavily in healthcare to ensure patients receive the best possible care.
What are the Advantages of Breast Lift Surgery in Turkey?
Check out the advantages of breast lift surgery in Turkey:
Experienced surgeons using the latest techniques and technology to achieve the best results
High-quality medical facilities that comply with international safety and hygiene standards
Affordable prices that are significantly lower than prices in Western countries
A chance to combine your surgery with a relaxing vacation in a beautiful and culturally rich country
Choosing the best clinic for breast lift in Turkey is crucial to achieving safe and satisfactory results. You should research potential clinics thoroughly, looking at their experience, credentials, and reviews from previous patients. It is also essential to ensure the clinic has the necessary facilities and equipment to perform the procedure safely and effectively.
Breast Lift Surgery in Turkey: Procedure Steps
Breast lift in Turkey usually takes 2-3 hours, and surgeons do it under general anesthesia. Surgeons will make incisions around the areola and under the breast, removing excess skin and tissue to lift and reshape the breast. Experts will also reposition the nipples to create a more youthful appearance. Doctors usually do the procedure outpatient, and patients can return home the same day.
The recovery process is essential after a breast lift in Turkey. Patients may experience discomfort, swelling, and bruising, which can be relieved by pain relievers and rest. Surgeons will provide detailed care instructions, including care for the incision, when to return for follow-up appointments, and when to return to normal activities.
How Much Does Breast Lift Cost in Turkey in 2023?
Breast lift costs in Turkey are significantly lower than in Western countries. This option is affordable for women who want to improve their appearance and self-confidence. The exact cost will depend on several factors, including the extent of the procedure, the surgeon's fees, and the clinic's location. Turkey breast lift is a safe and effective procedure that can improve the appearance of saggy breasts and increase a woman's confidence. With experienced surgeons, high-quality medical facilities, and affordable prices, Turkey has become a popular destination for medical tourism. If you are considering breast lift surgery, choosing the right clinic and surgeon is essential to ensure you achieve safe and satisfactory results.