Thigh Lift in Turkey 2023: Your Best Guide to Sculpted Legs
Thigh lift in Turkey, a popular cosmetic procedure, has seen a significant surge in demand globally. Renowned for its advanced healthcare facilities and skilled surgeons, Turkey has become a top destination for this transformative procedure. This guide will help you understand the nuances of undergoing a thigh lift in Turkey.
Understanding the Thigh Lift Procedure
A thigh lift, also known as thighplasty, is a highly effective surgical procedure designed to enhance the appearance of the thighs by reducing excess skin and fat. The surgery aims to reshape the thighs, resulting in smoother contours and a more proportionate lower body.
Thighplasty can be customized to meet individual needs and goals, ensuring a personalized approach to achieve the desired results. The result is smoother skin and more proportionate contours of the thighs and lower body. But why choose Turkey for this procedure? Let's delve deeper into the reasons.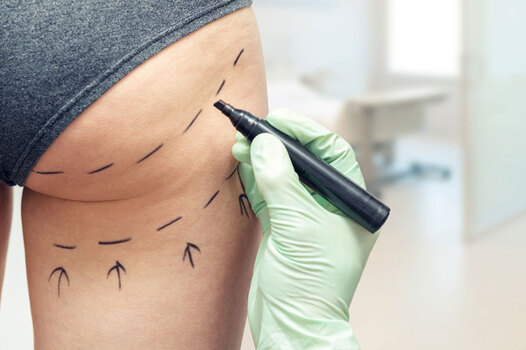 Why Choose Turkey for Your Thigh Lift Surgery?
Turkey has become a hub for medical tourism, offering world-class healthcare facilities at a fraction of the cost compared to other countries. But it isn't just the cost-effectiveness that sets Turkey apart.
Advanced medical facilities: Turkey's healthcare system offers state-of-the-art medical facilities. The country's commitment to incorporating cutting-edge technology in healthcare has positioned it as a leading choice for various cosmetic procedures, including thigh lifts.
Expert surgeons: Renowned for their skill and precision, Turkish surgeons are among the best globally. With extensive training and experience in cosmetic surgery, they provide quality care and exceptional results for those seeking a thigh lift.
Affordable care: While quality is critical, affordability is equally important in choosing a destination for cosmetic procedures. Thigh lift in Turkey allows patients to benefit from top-tier medical services at a cost-effective price.
The Journey of Thigh Lift Surgery in Turkey
Navigating the journey of a thigh lift in Turkey involves several steps. Let's walk you through the process.
The journey begins with an initial consultation. Here, you'll discuss your goals and concerns with your surgeon, who will guide you through the process and explain the expected results.
The surgery removes excess skin and fat from the thighs, resulting in a more toned appearance. Patients must follow specific care instructions and schedule follow-up appointments post-surgery to ensure optimal healing and results.
Post-operative care is crucial for a successful recovery. In Turkey, healthcare providers are committed to offering comprehensive post-surgical support to ensure you heal correctly and achieve the desired results.
Sculpt Your Path with a Thigh Lift in Turkey
With its blend of advanced medical facilities, expert surgeons, and affordable care, Turkey is a top choice for those seeking a thigh lift.
Choosing a thigh lift in Turkey means choosing a path toward greater self-confidence and well-being. Take that step today and begin your journey towards sculpted, toned thighs.
How Much Does a Thigh Lift Cost in Turkey?
The cost of a thigh lift in Turkey can vary depending on several factors, such as the specific clinic or hospital you choose, the surgeon's experience, the extent of the procedure, and any additional services included. Generally, a thigh lift in Turkey can range from around $2000 to $6000. However, please note that these prices are estimates and can vary significantly.