Exploring the Rich History of Izmir Ephesus Museum 2023
The Izmir Ephesus Museum is a fascinating cultural institution in Selcuk, Turkey. The museum dedicates to showcasing the rich history and heritage of the ancient city of Ephesus, which was one of the most important cultural centers in the Mediterranean region during its peak.
Izmir Ephesus Museum History
Ephesus Museum offers a comprehensive look at the history of Ephesus dating back to the Neolithic period. Visitors can explore various periods of the city's history, from the Archaic period to the Roman and Byzantine periods and Ottoman times.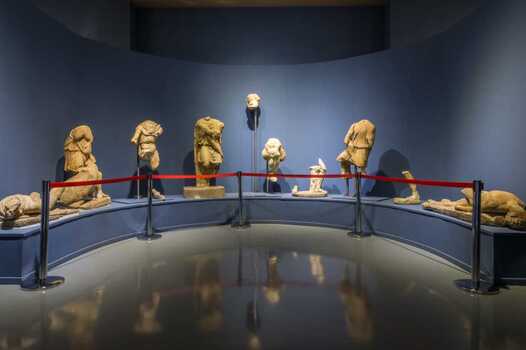 The museum has an impressive collection of artifacts and exhibits that offer a glimpse into the daily lives of the people living in Ephesus. One of the most remarkable exhibits is the statue of Artemis of Ephesus, believed to have been created in the 2nd century AD. This magnificent statue is one of the finest examples of ancient Greek sculpture and is considered a masterpiece of the Hellenistic period.
The museum also houses a mosaic and fresco collection that sheds light on the artistic traditions of Ephesus during the Roman period. The museum hosts many artifacts unearthed during the excavations of the Celsus Library in Ephesus. The library was one of the largest and most impressive structures in ancient Ephesus, and the artifacts displayed in the museum offer a fascinating glimpse into the intellectual and cultural life of the city.
Explore Izmir Ephesus Museum
Open to visitors seven days a week, Izmir Ephesus Museum organizes guided tours for those who want to learn more about Ephesus's exhibits and history. The museum is easily accessible by car or public transport, and many dining and shopping options are nearby.
Izmir Ephesus Museum is a must-visit destination for anyone interested in ancient history and culture. With its impressive collection of artifacts and exhibits, the museum offers a unique opportunity to explore the rich heritage of the ancient city of Ephesus and learn more about the people who lived there. Whether you're a history buff or just looking for a fascinating cultural experience, the Izmir Ephesus Museum is worth a visit.
How much is Izmir Ephesus Museum Ticket Price?
The Izmir Ephesus Museum ticket price is 100 TL.