Things to Do in Izmir with Family: A Comprehensive Guide 2023
Welcome to our guide to things to do in Izmir with family. When you think about a family vacation, picking a destination that offers activities suitable for all age groups is essential. Izmir should be top if you consider Turkey your next travel spot.
From its rich history to bustling markets and pristine beaches, there are countless things to do in Izmir with family. In this guide, we will walk you through some of the must-visit spots in Izmir that will make your family trip unforgettable.
things to do in Izmir with family: Historical Marvels for the Curious Minds
Izmir, formerly known as Smyrna, is steeped in history. When pondering things to do in Izmir with family, visiting its ancient ruins can be an educational and captivating experience.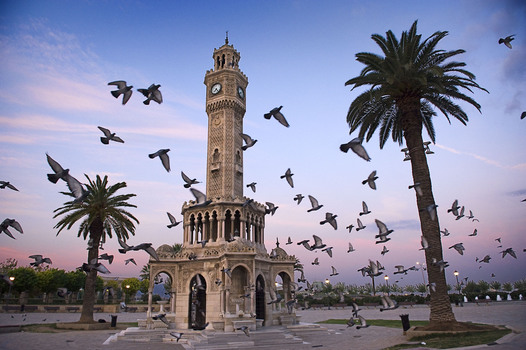 Ephesus: Once a prominent Roman city, Ephesus boasts structures like the Temple of Artemis, Celsus Library, and the Grand Theater.
Agora: This ancient marketplace is perfect for introducing your family to the city's historical significance.
Sirince Village: You will become a fan of this village. You will witness unique moments in this place where you will have a great time with your family.
Nature's Retreats: Refreshing Green and Blue Escapes
Nature-loving families will find Izmir a paradise. The natural beauty provides a serene backdrop to the many things to do in Izmir with family:
Kemeralti market: Beyond shopping, this location is a sensory delight with its colors, sounds, and scents—a must-visit with family for an authentic Turkish experience.
Bostanli Beach: A favorite among locals and tourists, this beach offers a picturesque sunset view.
Culinary Delights: A Gastronomic Journey
If you're a family of foodies, there's no shortage of things to do in Izmir with family. Dive into the local flavors, and don't miss:
| | |
| --- | --- |
| Dish | |
| Boyoz | A flaky pastry often enjoyed at breakfast. |
| Kumru | A unique Izmir sandwich with various fillings. |
| Izmir kofte | Delicious meatballs served with potatoes and sauce. |
Kid-Friendly Zones: Unadulterated Fun for the Little Ones
The city offers numerous children-centric attractions when considering things to do in Izmir with family:
Izmir Wildlife Park: A sprawling park home to various species, it's an ideal spot for kids to get close to nature.
Aqua City: Beat the heat by plunging into this popular water park with fun rides.
Izmir, with its perfect blend of history, nature, and modern attractions, offers a myriad of experiences for families. With so many things to do in Izmir with family, your trip is bound to be a treasure trove of memories.
Whether exploring ancient ruins, lazing around beaches, tasting local delicacies, or having fun in kid-centric zones, Izmir promises an enriching vacation for families. Plan your trip and immerse yourself in the Turkish delight of Izmir.