Enhancing Your Facial Features with Chin Implant in Turkey 2023
A chin implant in Turkey, also known as genioplasty in Turkey, is a cosmetic surgery procedure designed to improve the appearance of the chin by augmenting its shape and size. The process involves the placement of a silicone implant over the existing chin bone, resulting in a more balanced and proportionate facial appearance.
Turkey has become a popular destination for cosmetic surgery due to its world-class medical facilities, highly skilled surgeons, and affordable prices. The country's advanced healthcare system and cutting-edge technology have made it a top choice for individuals seeking quality chin implant surgery.
Benefits of Getting a Chin Implant in Turkey
Getting a chin implant in Turkey has numerous benefits, including: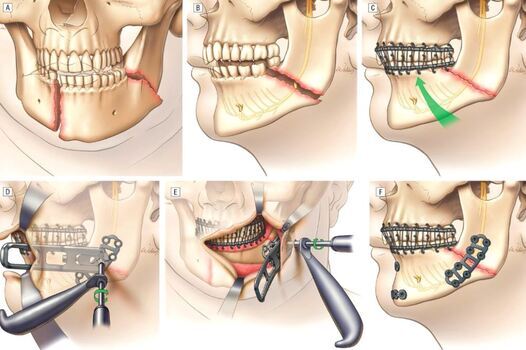 Cost-effectiveness: Chin implant surgery in Turkey is significantly cheaper than in other countries.
Quality care: Turkey has strict regulations and standards for medical facilities and procedures, ensuring that patients receive quality care and treatment.
Experienced surgeons: Turkish surgeons are highly skilled and experienced in performing chin implant surgery, with many having trained in the US and Europe.
Quick recovery: With advanced techniques and technology, recovery time after chin implant surgery in Turkey is shorter than in other countries.
Chin Implant in Turkey: Surgery Process
The chin implant in Turkey typically involves the following steps:
During the initial consultation, the surgeon will assess the patient's facial features, discuss their goals and expectations, and determine whether they are a suitable candidate for the procedure.
The patient will undergo several pre-operative tests to ensure they are healthy and fit for the surgery.
The surgery involves an incision in the natural crease under the chin or inside the mouth to create a pocket for the implant. The implant is then inserted and secured in place. After surgery, the patient will give pain medication and antibiotics to manage discomfort and prevent infection.
Chin implant surgery in Turkey is a safe and effective way to enhance facial features and self-confidence. With its experienced surgeons, quality care, and cost-effectiveness, Turkey is an excellent choice for those seeking quality cosmetic surgery. If you are interested in getting a chin implant in Turkey, consult a reputable and qualified surgeon to ensure the best possible outcome.
How Much Does Chin Implant in Turkey Cost?
The cost of a chin implant in Turkey can vary depending on several factors, such as the surgeon's experience, the type of implant, and the location. On average, the price of a chin implant in Turkey ranges from $1500 to $3500, which is significantly lower compared to the prices in other countries, such as the US and Europe, where it can cost up to $5000 or more.