Unveiling the Best of Gyno Surgery in Turkey 2023
Gyno surgery in Turkey is growing in popularity day by day. Gynecomastia, more colloquially known as 'man boobs,' can embarrass many men. Thankfully, advancements in medical science have led to a procedure that can correct this – gyno surgery.
Among the leading countries in this medical field, Turkey stands out prominently. As a medical tourism hotspot, gyno surgery in Turkey isn't just a medical procedure but an experience accompanied by unparalleled service and affordable costs.
Why Choose Gyno Surgery in Turkey?
Turkey is a cradle of medical expertise, where innovation and tradition intertwine to produce remarkable medical outcomes. Regarding gyno in Turkey, the country's reputation is built on a foundation of highly qualified surgeons, state-of-the-art medical facilities, and affordable treatment packages. This trifecta of excellence ensures that each patient receives the utmost care during their procedure.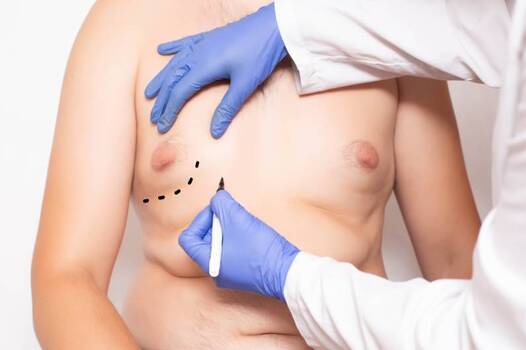 A primary advantage of opting for gyno surgery in Turkey is the opportunity to undergo a top-notch medical procedure at a significantly lower cost. However, cost-efficiency should not be mistaken for compromised quality. Turkish hospitals maintain international standards and have even been accredited by Joint Commission International (JCI).
How Much is Gyno Surgery in Turkey?
The cost involved is the thought that often follows the decision to undergo a medical procedure. So, how much is gyno surgery in Turkey?
While the price of this procedure can vary based on individual cases, Turkey offers some of the most affordable rates worldwide. The cost, which includes the surgical procedure, hospital stay, and even post-operative care, is often a fraction of what you expect to pay in countries like the United States or the United Kingdom.
The Procedure of Gyno Surgery in Turkey
Understanding the procedure can help alleviate any apprehensions about gyno surgery in Turkey. It's usually performed under general anesthesia and typically takes 1-2 hours.
The surgeon makes a small incision around the areola, removing excess glandular tissue and fat. The result is a flatter, firmer, and more masculine chest contour.
Post-Operative Care and Recovery
Post-operative care is a crucial aspect that determines the success of a surgery. In Turkey, the healthcare system is designed to ensure seamless recovery, offering comprehensive post-operative care packages that include medication, dressing changes, and regular check-ups.
To reiterate, how much gyno surgery in Turkey isn't just about the procedure's cost. It also encompasses the extensive care and support you receive during your recovery.
Turkey: A Beacon of Medical Tourism
Over the years, Turkey has firmly established itself as a hub of medical tourism, with gyno surgery being one of the many procedures it excels in. This Eurasian country provides medical solutions and an opportunity for patients to explore its rich culture and history while they recuperate.
Gyno surgery in Turkey combines medical excellence, advanced technology, cost-efficiency, and high-quality patient care. If you're contemplating gyno surgery, considering Turkey as your destination could be a decision you won't regret. The affordable question of how much gyno surgery in Turkey paves the way for superior healthcare accessible to all. Turkey stands ready to welcome you, promising a successful surgical journey and a unique cultural immersion.