Bursa Uludag Ski Center (The Best and New Information in 2023)
Bursa Uludag is a unique region. Many people associate Turkey primarily with beach and sightseeing holidays. But you can have a great time in winter. There are several comfortable ski resorts in the territory of the country. Uludag is just one of them, which can offer picturesque landscapes, quality trails, and good service at an affordable price.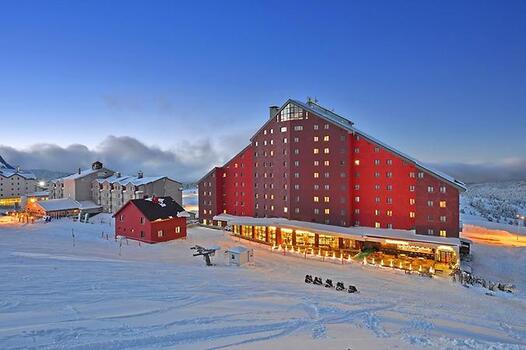 Bursa Uludag is the largest ski resort in Turkey, located in the western part of the Asia Minor (Anatolian) peninsula at the foot of the mountain of the same name. The 80 km long region stretches from northwest to southeast. This mountain is 35 km from Bursa, the country's fourth largest city, and 150 km from Istanbul. The peak point of the mountain range, which we call Uludag, has a height of 2543 m above sea level. The state established the facility in 1933. Since 1961 the area has had the status of a National Park.
How to go to Uludag?
The most convenient way to go to Bursa Uludag is from Bursa, which can be reached from Istanbul by plane, train, or bus. Another option is to take the ferry to the town of Mudanya on the Sea of Marmara, which is Bursa's port. Here are the ways you can go to Uludag:
Public transportation: Minibuses go from the Bursa center to the skirts of Uludag. Travel time is up to 40 minutes. You can also reach Tophane from the city station with the shuttle bus number 96 and then transfer to the vehicles going to Uludag.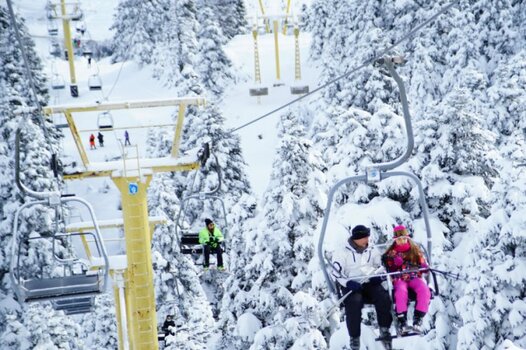 Cable Car: The cable car's starting station (Bursa Uludag Cable Car) is on the eastern outskirts of Bursa. The funicular consists of 76 cabins and can carry 500 passengers per hour. The length of the route is 9 km.
Car: There are highways from Bursa to the summit of Uludag. When driving your car, it is worth remembering that there can be snow puddles and icing on the roads. You will need non-slip chains.
What is the Best Time to Travel to Uludag?
The climate in Uludag is mountainous. Winters are snowy and cool. The temperature ranges from -10 to +2 °С. Warming begins in April.
May averages + 5 – 14 ° С. Summer is moderately hot. The maximum value is +20 °С. There is much precipitation in June, then their amount decreases. In autumn, the temperature gradually drops. The first frosts occur in November.
Where to Stay in Uludag?
There are about three dozen private and state hotels in Uludag. Prices depend on location, level, and additional services. Prices are generally for one night in a double standard room, including three meals daily as an open buffet.
How Much Are Ski Rental Prices in Uludag?
Ski rental prices in Uludag vary according to companies and product quality in 2023. In general, costs are between 150 TL and 300 TL on average.