Ski Resorts in Turkey 2023: The Most Detailed and Best Ski Experience
Ski resorts in Turkey are popular destinations for tourists and ski enthusiasts. These centers, where plenty of snowfall expect during winter, are flooded by local and foreign tourists yearly. Here are the ski resorts in Turkey:
Ski Resorts in Turkey: Turkey's Featured Ski Centers
We have listed the essential ski resorts in Turkey for you. Here are the ski resorts in Turkey:
Sarikamis Ski Resort: Kars
The first place in our list of ski resorts in Turkey is Sarikamis Ski Resort. Located in the easternmost part of Turkey, Sarikamis Ski Resort is one of the centers with one of the highest quality snow in the world, situated among pine forests.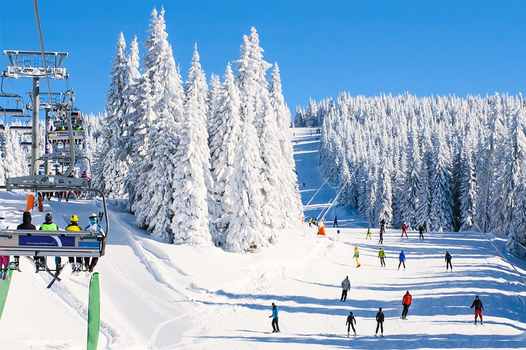 The crystalline snow quality in Sarikamis is consistently fresh and white. Many hotels are in and around the center so you can enjoy skiing without any accommodation problems.
Palandoken Ski Center: Erzurum
Palandoken Ski Resort, one of Erzurum's most important touristic spots, ranks among the top ski resorts in Turkey. It has previously hosted the International Universities Winter Olympics. During the ski season, which starts at the end of October and lasts until May, the air temperature can drop to -40 degrees.
Davraz Ski Center: Isparta
Located 26 km southeast of Isparta, Davraz Ski Center has welcomed visitors since 1995. While skiing in the center, with 12 slopes, you will accompany by a fascinating view of Lake Egirdir.
Kartepe Ski Center: Kocaeli
Kartepe Ski Center, which has an increasing value in winter tourism annually, is located 130 km from Istanbul. It is an ideal option for both day trips and weekend getaways. The 1150-1640 meter high slopes suit skiers of all levels.
Uludag Ski Center: Bursa
Uludag, one of the ski resorts in Turkey, hosts thousands of local and foreign tourists every year. Located 36 km from Bursa city center, the center has been in service since 1961 and is one of Turkey's leading winter tourism centers.
Kartalkaya Ski Center: Bolu
Kartalkaya Ski Center, located in the Koroglu Mountains southeast of Bolu, is one of the ski resorts in Turkey. This center, which attracts attention with its magnificent nature and quality slopes, is one of the most attractive options for winter holidays.
Ilgaz Ski Center: Kastamonu
Located at an altitude of 2850 meters in the Ilgaz Mountains, Ilgaz Ski Center is situated in the Ilgaz Mountain National Park. The ski season, which starts in December and lasts until April, offers a unique experience for nature lovers and skiers.
Erciyes Ski Resort: Kayseri
Erciyes Ski Resort, located 25 km from Kayseri city center, draws attention with its altitudes between 2100-3400 meters. During the ski season, which starts in November and lasts until the end of April, the average snow thickness varies between 50-100 cm. Erciyes attracts the attention of ski enthusiasts and nature lovers.
Does Turkey have good skiing?
Yes, Turkey has good skiing opportunities. Some popular ski resorts include Palandoken, Erciyes, Uludag, and Kartalkaya. These resorts offer various skiing terrains, catering to skiers of all skill levels. However, the ski season in Turkey is generally shorter than in more established European ski destinations.
Where is the best place to see snow in Turkey?
The best place to see snow in Turkey is in the mountainous regions, particularly in Uludag near Bursa, Palandoken in Erzurum, and Erciyes in Kayseri. These areas offer picturesque landscapes and winter sports opportunities during the snowy season.