Best Beaches in Alacati 2023
Unlock the charm of the deep blue coastline with the best beaches in Alacati. If you're looking for the best beaches in Alacati, look no further. This picturesque Turkish town is a treasure trove of sun, sand, and clear turquoise water that will mesmerize you.
From the serenity of hidden coves to the exciting vibe of water sports centers, beaches in Alacati are diverse and enchanting. Here we have compiled an exclusive list of the best beaches in Alacati to help you plan your perfect seaside getaway.
1. Best Beaches in Alacati: Ilica Beach
One of the best beaches in Alacati, Ilica Beach is a must-visit for sun seekers. The fine white sand and shallow waters make it an ideal place for families.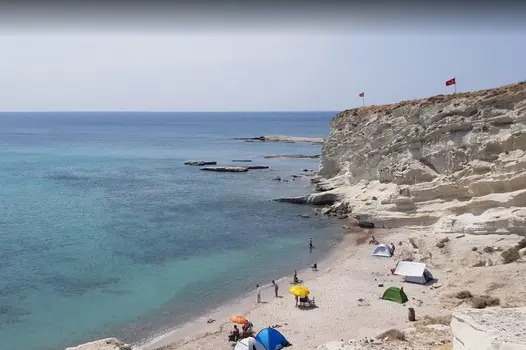 Also, the vast coastline leaves plenty of space for beach games and sunbathing.
Delikli Bay is a hidden paradise for those seeking a little tranquility. Surrounded by cliffs and blessed with clear, azure waters, this secluded bay is perfect for snorkeling and diving enthusiasts.
3. Diamond Beach: Water Sports Wonder
Diamond Beach is a popular spot for windsurfing and kitesurfing.
Constant winds and flat waters make it one of the best options for water sports enthusiasts looking for the best beaches in Alacati.
4. Alacati Surf Paradise Club: Adventure Seekers' Playground
Hosting the annual windsurfing championships, Alacati Surf Paradise Club is an adrenaline lover's dream.
It offers professional training courses for beginners and advanced equipment rental for experienced surfers.
5. Cark Beach is a Local Favorite
Cark Beach is a delightful destination frequented by locals. The relaxed atmosphere and cozy beachfront restaurants make it an ideal spot to experience Alacati's vibrant beach culture.
Our selection of the best beaches in Alacati reflects the town's diverse coastal charms. Each beach, with its unique characteristics, invites you to discover the essence of Alacati's seaside charm. Whether you are a hermit seeking tranquility, a thrill-seeking surfer, or a family on vacation, Alacati's beaches offer something for every beach lover.
Remember, the best way to explore Alacati's gorgeous coastline is to immerse yourself in its beauty. So pack your beach essentials and embark on an unforgettable journey to the best beaches in Alacati. Experience the relaxing rhythm of the waves, the golden sands' warmth, and the Alacati sun's bliss on your next beach vacation. Happy exploring!