Facelift in Turkey 2023 (The Best and New Guide)
Facelift in Turkey is a popular cosmetic procedure that aims to reduce the signs of aging on the face and neck. Turkey has become a popular destination for affordable, high-quality facelift procedures.
In this article, we will discuss the ideal candidates for a facelift in Turkey, the process itself, recovery after the surgery, and the cost of a facelift in Turkey.
Who are the Ideal Candidates for Facelift in Turkey?
The ideal candidates for facelift surgery in Turkey are generally healthy individuals who are unhappy with the visible signs of aging on their face and neck. The most common symptoms of aging that can be improved with facelift surgery include sagging skin, wrinkles, and deep creases.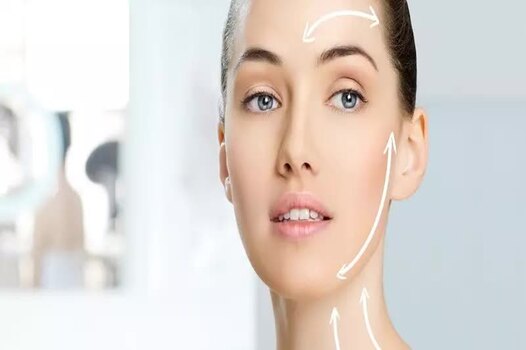 Candidates should also have realistic expectations for the procedure's outcome and be committed to following their surgeon's pre and post-operative instructions.
How is Facelift Performed in Turkey?
Facelift surgery typically performs under general anesthesia or local anesthesia with sedation. The exact technique will depend on the patient's needs and desired results.
However, most facelift surgeries in Turkey involve incisions along the hairline, around the ears, and sometimes under the chin. The surgeon will lift and reposition the underlying muscle and tissue, remove excess skin, and tighten the remaining skin for a smoother, more youthful appearance.
Recovery After Facelift in Turkey
After the surgery, patients will need to rest and recover for a few weeks. They may experience swelling, bruising, and discomfort in the first few days, but these symptoms can be managed with medication and proper care.
Patients should avoid strenuous activities and exposure to the sun or extreme temperatures during recovery. They must also attend follow-up appointments with their surgeon to monitor their healing progress.
How Much Does a Facelift Cost in Turkey?
Facelift in Turkey is generally more affordable than in many other countries. The cost will vary depending on the surgeon's experience, the extent of the surgery, and the geographic location of the clinic. On average, the facelift price in Turkey ranges from $3,000 to $5,000, significantly lower than in the US or Europe.
In conclusion, a facelift in Turkey offers a cost-effective option for individuals seeking to improve their facial appearance. The ideal candidates for this procedure should be healthy and have realistic expectations. The process involves lifting and repositioning the underlying tissue and skin for a youthful look. After the surgery, patients will need to rest and recover for a few weeks, and the surgery cost in Turkey is generally lower than in other countries.