Kusadasi to Sirince Village: An Unforgettable Journey Through Turkey's Fascinating Rural Landscape in 2023
The journey from Kusadasi to Sirince Village sums up the experience perfectly. Exploring Turkey's tranquil countryside is a pleasure for every traveler.
This travelogue offers a comprehensive guide for those who want to explore this fascinating route's rich history, picturesque landscapes, and unique culture.
Getting from Kusadasi to Sirince Village: Finding Your Way
A short drive from the coastal town of Kusadasi to Sirince Village, this trip is as convenient as it is rewarding. This 30-kilometer journey can be done by taxi, local bus, or rental car.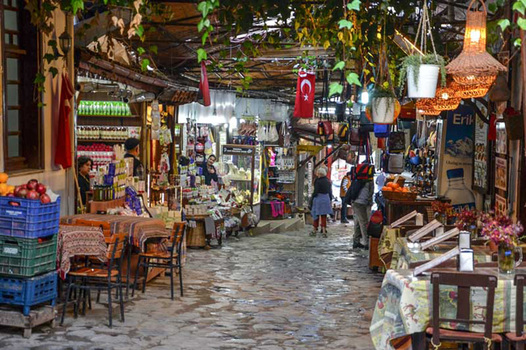 This short travel time allows you to immerse yourself in the tranquil rural setting of Sirince, soaking up the beautiful scenery and rich history.
Sirince Village: An Untouched Historical Treasure
When you reach Sirince Village from Kusadasi, you will greet by a tranquil hilltop paradise characterized by cobbled streets, traditional houses, and lush vineyards. It's a step back in time, with the entire village retaining the aesthetic of a bygone era.
A unique flavor awaits those traveling from Kusadasi to Sirince Village. Sirince is famous for its fruit wines. A visit to the local wineries is a must-do, where you can taste flavors ranging from peach to blackberry, all offering a unique bouquet reflecting the lush landscapes of the village.
Savoring the Culinary Delights of Sirince
Traveling from Kusadasi to Sirince Village is a visual feast and a culinary journey. Sirince offers some of the most authentic flavors of Turkish cuisine. Indulge in local dishes such as gözleme, a traditional savory flatbread, and don't forget to enjoy fresh olive oil dishes served with locally baked bread.
The journey from Kusadasi to Sirince Village also offers a deep dive into local craft traditions. From handmade ceramics to woven textiles, you can discover the skillful work of local artisans.
An Unforgettable Journey
Every journey from Kusadasi to Sirince Village is an unforgettable blend of culture, history, and nature. Whether you are a history buff, wine enthusiast, food lover, or simply someone who appreciates picturesque landscapes, this journey will create memories to cherish forever.
Remember, the beauty of travel often lies in the journey, not just the destination. There is no better example of this than the enchanting journey from Kusadasi to Sirince Village.