Augmentation mammaire tout compris en Turquie (Le meilleur guide 2023)
Get closer to your dreams with all-inclusive breast augmentation Turkey. Regarding medical tourism, Turkey is a leading destination, especially in cosmetic surgery. All-inclusive breast augmentation Turkey packages are rapidly gaining popularity among the myriad treatments available.
But why is that the case? Let's explore why this package is a sought-after choice and how you can benefit from it.
The Rise of Cosmetic Surgery in Turkey
Turkey has quickly become a hotspot for cosmetic surgery, courtesy of its advanced medical facilities, skilled surgeons, and relatively cost-effective procedures.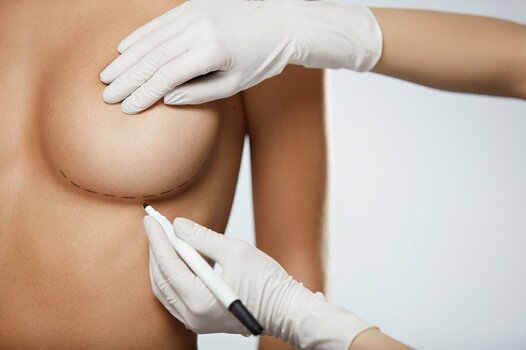 But all-inclusive breast augmentation Turkey stands out among the wide range of treatments offered. It promises patients a new look and an entire experience, often encompassing hotel stays, sightseeing, and more.
What Does "All-Inclusive" Really Mean?
For those unfamiliar with the term, 'all-inclusive' in this context implies a package deal. This means when you opt for an all-inclusive breast augmentation Turkey package, you're signing up for the following:
Surgical procedure: Accredited surgeons perform primary breast augmentation surgery.
Accommodation: Hotel stays are typically included before and after the procedure.
Transport: Often covering airport pick-ups, drops, and transportation to the medical facility.
Additional services: Some packages might include sightseeing tours, spa treatments, or other perks to enhance the overall experience.
Advantages of Choosing an All-Inclusive Package
Here's why many opt for the all-inclusive breast augmentation Turkey package:
Cost-effective: Compared to undergoing the procedure in Western countries, the package deal in Turkey is often more economical.
Stress-free: With most logistics taken care of, patients can focus solely on their recovery.
Quality care: Turkey boasts high medical standards, ensuring patients receive top-notch care.
Holiday experience: The added sightseeing and relaxation opportunities make it feel like a vacation.
Things to Consider
While the all-inclusive breast augmentation Turkey package offers numerous benefits, there are a few things to keep in mind:
Research: Ensure the medical facility and the surgeon have a good reputation and the required certifications.
Recovery time: While sightseeing might be part of the package, there will be downtime post-surgery. Plan accordingly.
Communication: Check if there's any language barrier and if the facility offers translation services if needed.
All-Inclusive Breast Augmentation Turkey: Wrapping Up
All-inclusive breast augmentation Turkey is more than just a cosmetic procedure. It's an experience, promising quality medical care coupled with the essence of a vacation. However, constantly research thoroughly and opt for reputed medical facilities to guarantee a safe and satisfying journey.
Remember, when you're looking at enhancing your physique, it's always crucial to prioritize safety and quality. And with the right package, Turkey promises along with a memorable experience.