Alanya Castle 2023 (The Best Guide)
With its ancient history, Alanya Castle was included in the UNESCO Temporary World Heritage List in 2000 and has become one of the most visited places by tourists. It is a medieval castle on the peninsula, rising to 250 meters above sea level. The length of the walls is 6 kilometers. Alanya castle was built on a 10-hectare island during the Hellenistic period.
It was based on a very steep rock that was difficult to catch. Alanya mountain is full of exciting objects from different eras.
Alanya Castle History
Alanya Castle is a historical building located in the Alanya district on the south coast of Turkey. Kayqubad I built the castle in 1220 during the Seljuk period.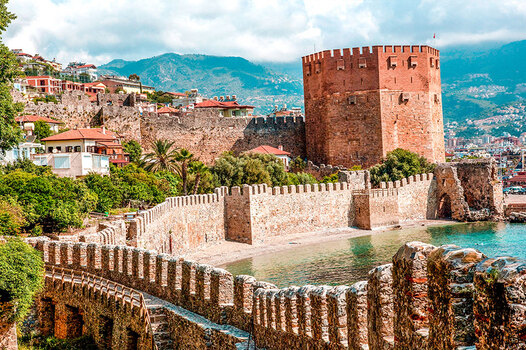 The court is one of the most important symbols of Alanya's historical and cultural values.
The castle was built on the hill above Alanya Bay, and there are historical buildings, cisterns, mosques, and baths inside the castle. The castle is still visited by visitors today and is a great place to observe Alanya's historical and cultural richness.
Information About Alanya Castle
The skeletons of the oldest temples, whose path isn't open to the public, live together with the villas of 19th-century Ottoman riches. Houses, like clusters of swallow nests, literally hang on the mountain. Closer to the summit, you can find a full-fledged city living on the hill, with an old mint, Byzantine church, mosques, baths, and shopping arcades. Few people know that Alanya mountain hosted several monasteries for a long time.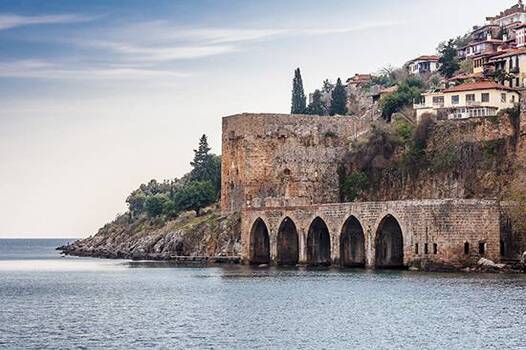 Excavation and restoration work continues to this day. Millions of tourists visit the castle. If you are in Alanya and don't see this castle, this is the most crucial omission of your life.
How to go to Alanya Castle?
Alanya Castle locates in the central part of Antalya Alanya. You have to climb to the top of the mountain. The best way is to take the funicular from Damlatas Cave. Bus number four goes to the castle. Look for the castle inscription. It is pretty challenging to walk up. But if you decide, you need to start the path from the red bath and work your way up. Many pine trees grow along the mountain; you will enjoy the aroma of pine needles and the freshness of the mountains. You will get a beautiful view of the castle at any point in your journey. With each new scumbag, interesting angles will open up for you. The castle area looks like an open-air museum, and most of it is open to visitors free of charge at all hours of the day and night.
How Much Does Alanya Castle Ticket Cost?
You will pay 65 TL for one adult to enter Alanya Castle. You can visit every day of the week between 08:30 and 20:30. Museum Card holders can also join for free.