Antalya Excursions Prices: Your Best Guide to Value 2023
Antalya excursions prices vary entirely according to the region, company, etc. Antalya, the pearl of Turkey's Mediterranean coast, isn't just renowned for its golden beaches and azure waters. It's also a hotspot for some of the most thrilling and culturally enriching excursions.
But before diving into these adventures, you'd naturally want to understand the landscape of Antalya excursions prices. Let's explore.
Why Antalya Excursions Are Worth Every Penny?
When you think about vacationing in Antalya, the first image that might come to your mind is its pristine beaches.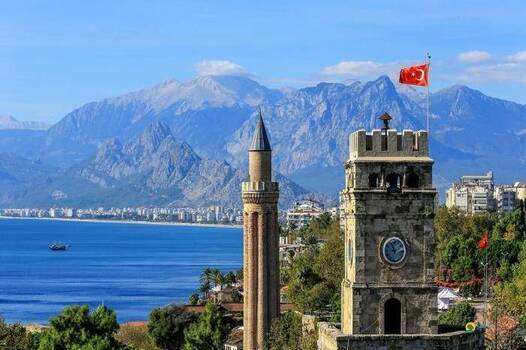 However, the excursions provide a more prosperous, deeper dive into Turkey's history, culture, and natural wonders. The Antalya excursions prices are a testament to the unique experiences they offer.
Factors That Influence Antalya Excursions Prices
Here are factors that influence Antalya excursions prices:
Duration of the excursion: A full-day excursion to ancient ruins will naturally cost more than a half-day city tour.
Included amenities: Some excursions might include meals, guides, or special access to restricted areas.
Season: Peak tourist seasons, like summer, might surge prices due to high demand.
Popular Excursions and Their Price Ranges
Perge, Aspendos, and Side Day tour: Dive deep into the Roman history of Turkey. Prices typically range from $75 to $200.
Olympos cable car ride: Get a bird's-eye view of the coast. Expect prices between $30 to $60.
White-water rafting at Koprulu Canyon: For adrenaline junkies. The prices are generally in the ballpark of $40 to $80.
How to Get the Best Deals on Antalya Excursions?
Book in advance: Early birds often get discounts.
Travel during off-peak seasons: Fewer tourists mean better deals.
Group bookings: Traveling with friends? Bulk bookings can fetch you a decent discount.
Local agents vs. online: Sometimes, local travel agents might offer competitive Antalya excursions prices compared to online platforms.
Understanding Antalya excursions prices is more than just about saving money. It's about ensuring you get the best value for your buck. As you stroll through the ancient ruins or feel the rush of white waters in Koprulu Canyon, you'll realize that Antalya's experiences are priceless.
Table: Quick glance at Antalya excursion prices
| | |
| --- | --- |
| Excursion | Price Range |
| Perge, Aspendos & Side Day Tour | $50 – $100 |
| Olympos Cable Car Ride | $30 – $60 |
| White-Water Rafting at Koprulu Canyon | $40 – $80 |
With the right approach and informed choices, you can enjoy all the marvels of Antalya without breaking the bank. The key lies in understanding the Antalya excursions prices and planning accordingly. Safe travels!