10 Fun Things to Do in Izmir
Unique entertainment awaits you with fun things to do in Izmir. Izmir, Turkey's third-largest city, sits on the Aegean coast, offering a perfect blend of ancient history, modern attractions, and breathtaking scenery. If you plan a visit, ensure you don't miss out on these exciting activities.
Historically known as Smyrna, إزمير beckons travelers with its rich tapestry of culture, nature, and architecture. With many fun things to do in Izmir, choosing can be overwhelming. But fret not; we've got you covered.
1. Stroll Along the Kordon
The Kordon is Izmir's vibrant seafront promenade, lined with cafes, restaurants, and palm trees. A leisurely walk here, especially during sunset, tops the fun things to do in Izmir.
You'll witness locals going about their routines, street musicians filling the air with melodies, and a picturesque view of the Aegean Sea.
2. Dive into History at Agora
The ancient Agora, or marketplace, offers a peek into Roman and Ottoman history.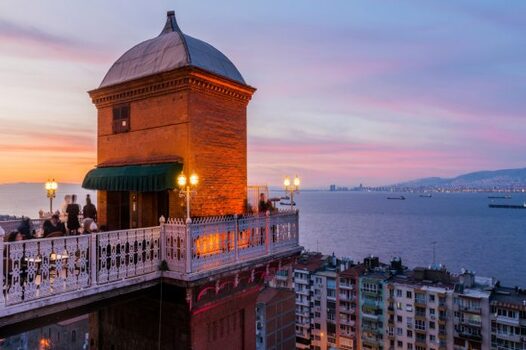 As you explore its archaic columns, courtyards, and chambers, you'll be transported back to ancient times, making it an exciting and educational experience.
3. Explore the Clock Tower
One of Izmir's most iconic landmarks, the Clock Tower, stands proudly in Konak Square. Built in 1901, its ornate design and historical significance make it a must-visit spot.
Nearby, you'll find several local markets and eateries to indulge in traditional Turkish delights.
4. 10 Fun Things to Do in Izmir: Visit the Kemeralti Market
Speaking of markets, Kemeralti Market, with its labyrinth of alleys and stalls, offers a genuine Turkish bazaar experience.
Here, you can shop for souvenirs, spices, and textiles while savoring local delicacies. It's undoubtedly among the most fun things to do in Izmir for shoppers.
5. Get Mesmerized at Ephesus
A short trip from Izmir, the ancient city of Ephesus houses ruins like the Library of Celsus and the Grand Theatre.
It's a UNESCO World Heritage Site and a testament to Greek and Roman civilizations.
6. Relax at the Thermal Springs
Izmir's thermal springs offer therapeutic benefits, particularly in the Cesme and Balcova regions. A soak in these mineral-rich waters can rejuvenate the body and soul.
7. Feast on Aegean Cuisine
Foodies will find no shortage of fun things to do in Izmir. The region is renowned for its distinct Aegean cuisine.
Savor dishes like "Izmir kofte," "boyoz," and fresh seafood while enjoying the local wines.
8. Enjoy the Beaches
With its vast coastline, there's no dearth of beautiful beaches in Izmir. Head to Foca, Cesme, and Urla for sandy shores, crystal-clear waters, and watersports.
9. Attend Local Festivals
If you're visiting during summer, watch the numerous festivals showcasing music, art, and culture.
Participating in these events is among the best fun things to do in Izmir for a deeper understanding of local traditions.
10. Hike in the Dikili Mountains
For adventure enthusiasts, hiking in the Dikili mountain range offers panoramic views of the Aegean coast. The trails surround rich flora and fauna, making it a nature lover's paradise.
With its diverse offerings, Izmir ensures every traveler has something to look forward to. From historical landmarks to nature escapes and gastronomic delights, the list of fun things to do in Izmir is both vast and captivating. It's a city that seamlessly merges the old with the new, ensuring every visitor leaves with cherished memories. So pack your bags and get ready for an Izmir adventure like no other!